Field-of-membership judgment hearing results in mixed ruling
A judgment hearing on March 29 related to the National Credit Union Administration (NCUA) recent field-of-membership (FOM) rule resulted in a mixed ruling. The hearing was the next step in a lawsuit filed by the American Bankers Association, which alleged the NCUA overstepped its authority in issuing this comprehensive reform of how credit unions acquire members.
The new rule was intended to help federal credit unions reach potential members who are seeking affordable financial services.
According to the Credit Union Times, the federal judge struck down two parts of the NCUA's FOM rule saying some sections violate the Federal Credit Union Act, while upholding the part of the rule that deals with core-based statistical areas and adjacent areas. Here exactly is what they struck, according to the CU Times article:
Rule that automatically qualified a Combined Statistical Area or a contiguous portion of it with fewer than 2.5 million people to be a local community

Rule that increases to 1 million people the population limit for rural districts
According to the Credit Union National Association (CUNA), the judgement rejects NCUA's interpretation of the terms "local community" for purposes of the Combined Statistical Area portion of the rule, and "rural district." "In both cases, the court concluded that NCUA's definition exceeded thebounds of reasonableness by sweeping in areas and populations that were too large and disconnected," CUNA said in a blog responding to the ruling.
Meanwhile, the American Bankers Association (ABA) President and CEO Rob Nichols said on the ruling: "It never made sense that an entire region could be declared a 'local community' or that an entire state could be declared a 'rural district,' and today's ruling recognizes that fact.
Make more informed lending decisions.
In a joint statement, CUNA, NAFCU, and CUNA Mutual Group said they support and disagree with parts of the ruling. "Our organizations are pleased the court upheld components of the NCUA's field-of-membership rule; however, we strongly disagree with the court's decision that aspects of the rule exceed the agency's legal authority," said NAFCU President and CEO Dan Berger, CUNA President and CEO Jim Nussle and CUNA Mutual Group President and CEO Robert Trunzo.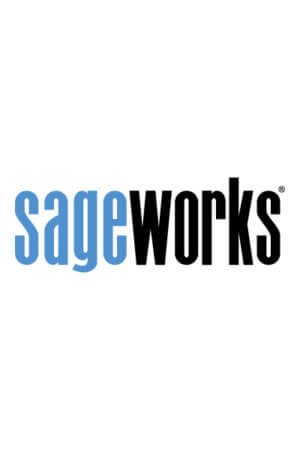 Sageworks
Raleigh, N.C.-based Sageworks, a leading provider of lending, credit risk, and portfolio risk software that enables banks and credit unions to efficiently grow and improve the borrower experience, was founded in 1998. Using its platform, Sageworks analyzed over 11.5 million loans, aggregated the corresponding loan data, and created the largest