Financial Advice Plays Key Role in Driving Customer Satisfaction
Last year's inaugural U.S. Retail Banking Advice Study from J.D. Power revealed that three out of four (78 percent) retail bank customers were interested in receiving financial advice from their bank. Not only do customers want financial advice from their bank, but it's becoming a critical component of overall customer satisfaction.
This year, the study found that big banks are outpacing regional banks in the financial advice space – which is becoming a key battleground as routine branch transactions decline, the J.D. Power study notes. Community and regional banks have long been associated with relationship banking; however, a majority of community bankers reported rarely or never offering financial advice services such as wealth management advice, management succession advice, or general management advice, according to a survey in the 2018 "Community Banking of the 21st Century" report by the Federal Reserve System.
"Retail banks that get the financial advice formula right are scoring major points with their customers in the current marketplace," said Paul McAdam, Senior Director of the Banking Practice at J.D. Power, in the most recent study.
So what exactly is that formula? How are big banks outpacing regional and community banks, and how can these smaller banks catch up?
Give the right advice
It's not just about giving advice but giving the right advice. Take a look at your customer base. Tailoring advice to specific segments of customers is important. If you have a large number of business loans or depository accounts with physicians, you could consider offering them investment advice. Or, if your clients include many retailers, then you could offer tips on cash flow management.
Overall, the 2019 U.S. Retail Banking Advice Study by J.D. Power and a recent BankRate survey revealed that these five areas are among the top themes that customers would like financial advice on:
Tips to improve financial circumstances
Investment-related advice
Retirement-related advice
Advice to keep track of spending and budgeting
Tips for saving for large purchases
Go digital
Customers want more services, but they don't want to have to go to a physical branch to utilize those services. Financial advice is no different. The 2019 U.S. Retail Banking Advice Study by J.D. Power revealed that a majority of bank customers would like to receive their financial advice digitally, preferably via website or mobile app. This area saw the most significant satisfaction point gain over the previous year and had the most impact on customers under 40 years old.
"More than any other channel… [digital advice] is where clients really want to receive this information," McAdam noted in the study. "To me, that was a key."
Fifty-eight percent of customers reported wanting to receive advice through their bank's website and mobile app, but only 12 percent of customers had actually received advice in this manner. For community and regional banks looking to bolster their digital financial advice offerings, it might be helpful to look at the customer satisfaction advice leaderboard. Bank of America, the institution with the highest-rated advice satisfaction ranking, has many areas both on its website and within its app to assist customers with the financial advice they may be looking for. In fact, Bank of America has a section on their website called "Better Money Habits®," where it offers a wide variety of videos and articles to help customers manage numerous areas of their financial life, including debt, home ownership, college, and retirement. Offering a digital loan application, for example, can not only make it more convenient for businesses to apply outside of their work hours, but it can also help them get information online about what information required for a loan application and what lenders look for when they approve loans.
Be the resource customers can trust
If there's one area that sets community banks apart from big banks, it's their local focus and knack for relationship banking. Community banks tend to work more closely with their customers to ensure their needs are met and ensure that they are served with a personal touch. Providing financial advice to customers and small business customers is an untapped opportunity for these community financial institutions to deepen their relationships beyond the typical depositor-borrower partnership.
Book loans faster while managing risk.
To leverage this in financial advice, the J.D. Power Retail Banking Advice study found that overall satisfaction with the account opening process increases 161 points (total scores are on a 1,000-point scale) when benefits and features are explained completely and 44 points when fees are clearly explained. In other words, transparency is critical to potential bank customers in new accounting opening, which is a common venue for delivering advice. Moving from a sales focus to an "advice culture" has increased banks' new account openings, trust, and advocacy.
While customers want to receive advice digitally, only 45 percent of customers felt that their needs were met when using a bank's website or app for advice, and 33 percent among those receiving advice via email. However, a majority (58 percent) of customers who received face-to-face advice from their bank felt that their needs were completely met. Digital offerings are incredibly important to customer satisfaction, but for community banks that have fewer resources to invest in technology, this is a positive statistic.
The quality of financial advice is seen as a key differentiator for banks across the country, yet many banks – especially smaller community and regional banks – miss out on this opportunity. Going forward, it will be especially important for these banks to tap into ways to deliver financial advice, whether it's through face-to-face interactions or digital offerings, in order to keep pace with big banks.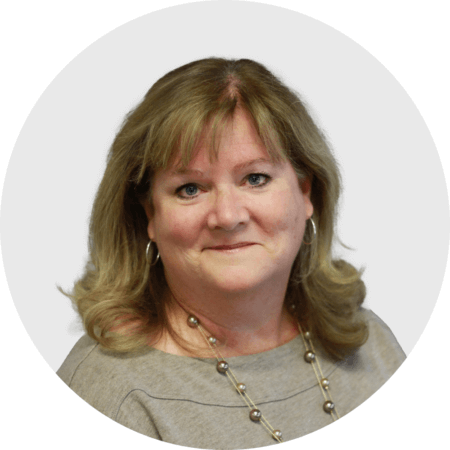 Mary Ellen Biery
Senior Strategist & Content Manager
Mary Ellen Biery is Senior Strategist & Content Manager at Abrigo, where she works with advisors and other experts to develop whitepapers, original research, and other resources that help financial institutions drive growth and manage risk. A former equities reporter for Dow Jones Newswires whose work has been published in