Five traits future community bank CEOs must possess
Financial institutions looking for their next CEO often have difficulty finding the perfect candidate, says J. Timothy O'Rourke, President and CEO of Matthews, Young & Associates, Inc. In this post, O'Rourke describes traits that community bank CEOs must possess in 2013.
Finding your institution's next CEO
By J. Timothy O'RourkeWhen our firm initiates a new CEO search or succession plan, we work with the owners and/or Board of Directors of the client institution to build an "Ideal Candidate Profile." This profile, while useful, is a target that can seem unrealistic when you start to see real, live candidates. I often simplify the profile to a short list of knowledge, skills and abilities (KSAs) that are critical. This becomes a "must have at a minimum" list. We recently produced a list of critical "musts" for a community bank CEO search. Listed below are the five traits that we all agreed were needed by any bank CEO of the future:
Ability to see local community needs and think outside the "Banker Box" to envision how the bank can satisfy the unmet needs.
Ability to inspire all constituencies with a vision that creates value for customers, staff and shareholders.
Keen risk management skills to manage risk under all economic scenarios.
Ability to manage a wide diversity of products and service lines.
In-depth understanding of how technology is changing the marketplace.
Given enough time, some of these critical KSAs can be developed with internal succession candidates, but there must also exist within such candidates a propensity to think broadly and deeply enough to be simultaneously analytical, creative and eloquent. Often, an outside candidate is able to strengthen an already strong internal team with these KSAs.
For more information on making future management decisions to improve asset quality, drive earninigs, increase liquidity, build bank capital and improve on results of a regulatory review, dowload this whitepaper:
Banking Examinations: Balancing CAMELS Ratings
J. Timothy O'Rourke is a specialist in financial services strategic planning, organizational design, management-by-objectives systems, executive compensation, salary administration, management incentives and executive search and outplacement.  In 1984, after a 14 year banking career, he joined Matthews, Young & Associates, Inc., to help financial institution executives grow their banks' earnings and expand in size. He is also an active contributor to the Matthews, Young blog.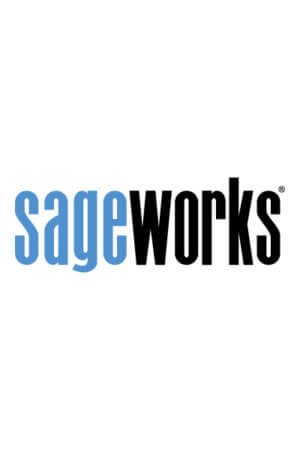 Sageworks
Raleigh, N.C.-based Sageworks, a leading provider of lending, credit risk, and portfolio risk software that enables banks and credit unions to efficiently grow and improve the borrower experience, was founded in 1998. Using its platform, Sageworks analyzed over 11.5 million loans, aggregated the corresponding loan data, and created the largest