Gartner analyst: Technology plans require focus on outcomes
What will your bank or credit union look like in 15 or 20 years?
Will there be tellers or even branches?
What new products or services will be offered? Which services or products will become obsolete?
These are common questions among financial institution executives, and the answers are critical for determining bank or credit union technology spending in the coming years.
"Delivering financial services is about to get very interesting, and those unprepared will pay a market price," says Gartner Research Vice President Don Free.
Attend the premier event on lending and risk for financial institutions.
Free, who leads Gartner's research on all aspects of digital business platforms and core banking, says the financial services industry is transitioning from resource-dependent service provisioning or "hand-holding" to one that is dependent on highly collaborative ecosystems where the value exchange is more self-determined, intelligence-based and technology distributed.
Given the coming changes, many bankers are considering how they will position their institutions for continued success in the market. And understandably, because of the rapid pace of change, financial institution executives are careful when it comes to technology investment.
At the Sageworks 2018 Lending & Risk Summit, Free will help bankers learn more about the market-moving trends and technologies shaping financial services. And during his session, "The Road to Digital Business," Free will discuss some of the industry challenges and Gartner's advice for transforming a financial institution in order to achieve digital revenue growth, which is the top priority for financial services CEOs.
Financial institution executives will certainly have to determine which products their banks and credit unions will offer for the coming era, Free says. But before they can do that, leaders need to shift their thinking from long term, end-of-days journeys to service delivery that emphasizes just-in-time actions.
Bankers, then, need to explore the new world of financial services to pick and choose where they want to compete. "Identifying differentiating partners and technologies is critical, but being a change agent is the secret sauce," says Free.
Some high-impact technologies Free will discuss during the Summit are going to be more pervasive than others. These include Internet of Things (IoT) devices, artificial intelligence (AI) and blockchain. Free says, "Financial institution executives have to be aware of these emerging technologies and how their maturity intersects with their digital business strategy for maximum impact."
Get more information about the Summit and registration here.
About Sageworks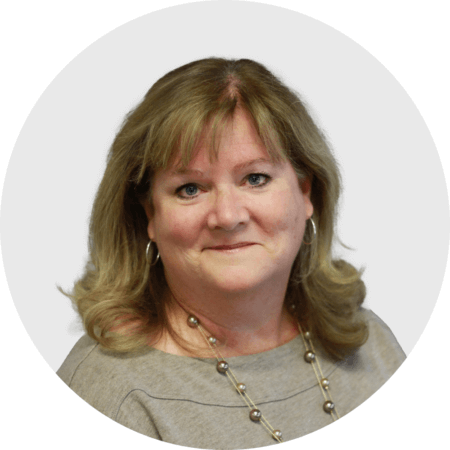 Mary Ellen Biery
Senior Strategist & Content Manager
Mary Ellen Biery is Senior Strategist & Content Manager at Abrigo, where she works with advisors and other experts to develop whitepapers, original research, and other resources that help financial institutions drive growth and manage risk. A former equities reporter for Dow Jones Newswires whose work has been published in