Grow your accounting firm by shrinking your focus
Did you know you can expand your accounting firm's business by narrowing its focus?
Many accountants worry they must be "all things to all clients," offering specific services to clients from various industries, of various sizes and of various value to the firm. As a result, firms are often structured across service lines, with various partners and staff focused on offering accounting services, or audit and review, or tax services.
One problem with that approach is that partners and other firm staff may develop tunnel vision, according to Lauren Prosser, director of ProfitCents Professional Services.  "One audit client they serve might also be a tax client, but the two staff members involved don't discuss other needs of the client or feedback from the client to help capture new services," she said.
This can result not only in inconsistent service quality across firm staff but also a lack of client awareness of your other services that they might need. In the worst case, it can cost the firm a valuable client. The top reason small- and medium-sized businesses left their accountant was because the accountant did not give proactive advice, technology provider The Sleeter Group found in a recent survey.
Ironically, focusing on the few industries where you have the most or best clients may make it easier to uncover opportunities to offer "A List" clients additional services. And the credibility that comes with being an industry specialist may make it easier to win the engagement, Prosser said.
Many accounting firms are making subtle shifts in their practice to focus more on offering industry verticals, according to Prosser. In other words, instead of offering audits to an unlimited number of industries, the firm will focus the entire practice on a few industries and concentrate efforts on providing a range of services – tax, audit, accounting, financing assistance, succession planning, etc. – to many companies within that industry.
"With industry verticals, the client is constantly on the accounting firm's radar in terms of thinking about needs and services, and there's better communication among partners, so the firm is more agile and finds it easier to jump on opportunities," Prosser said.  Many accounting firms use ProfitCents, Sageworks' web-based financial analysis solutions, to identify industries that are attractive for niches and to gain insight into launching niches serving those industries, she added.
Think about the concept of industry verticals like a fire hose. It takes multiple people to be able to handle and guide a fire hose because it is so powerful. The concentrated stream of water is so strong that it can more effectively put out a fire than can multiple people throwing individual buckets of water onto the flames. In the same way, an accounting firm that uses several staff members to "take aim" at serving the needs of clients in a particular industry can more effectively "douse" those clients with attention and good service to meet whatever needs the clients have. This is more effective and efficient than having multiple staff members trying to "put out small fires" on their own.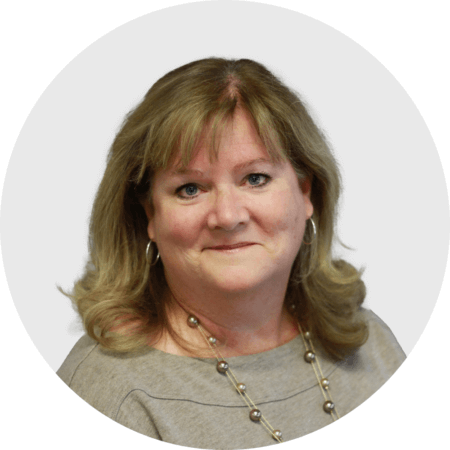 Mary Ellen Biery
Senior Strategist & Content Manager
Mary Ellen Biery is Senior Strategist & Content Manager at Abrigo, where she works with advisors and other experts to develop whitepapers, original research, and other resources that help financial institutions drive growth and manage risk. A former equities reporter for Dow Jones Newswires whose work has been published in
About Abrigo
Abrigo enables U.S. financial institutions to support their communities through technology that fights financial crime, grows loans and deposits, and optimizes risk. Abrigo's platform centralizes the institution's data, creates a digital user experience, ensures compliance, and delivers efficiency for scale and profitable growth.
Make Big Things Happen.