Growing CRE: Cause for concern?
With the help of Synergy Bank Consulting, Sageworks recently surveyed a host of community banks and credit unions regarding areas of growth in their institutions.
Emerging from the financial crisis of recent years, the overwhelming majority of growth was in commercial real estate (CRE), as opposed to other areas like agriculture or commercial and industrial (C&I).
The survey results were also bifurcated by asset size of institution to get a sense for growth in differently sized banks and credit unions.
As shown here, the focus on CRE growth was consistent across all asset sizes. C&I was the second most-common source of growth, though it was significantly less than CRE. Agricultural lending was a source of growth for community institutions between $100 and $500 million, but was for no other group of institutions, including the smallest banks.
Ancin Cooley, principal of Synergy Bank Consulting, was both surprised and concerned at the results. "This growth percentage is proving that institutions will have the same concentrations as before: a continued overreliance on CRE. It is important to diversify concentrations."
In the OCC's Analysis of the Impact of the Commercial Real Estate Concentration Analysis, regulators show how institutions with a high percentage of Total CRE Exposure to Capital have a higher fail rate, up to 50 percent when CRE is over 700 percent of Capital.
Ancin has some suggestions for growth with reduced risk: "Considering more C&I lending is a great way to start. But it does present challenges since it requires a different skill set, and there may be a lack of existing relationships in the area."
Some of the challenges regarding commercial and industrial lending include
1. New and different types of data to analyze
2. Global relationships and impact on cash flow
3. Complexities that come with analyzing businesses, including industry performance data
If an institution does choose to grow its portfolio through CRE, Ancin recommends the bank or credit union invest in stress testing analysis, as a means to understand and thereby mitigate risk in the concentration.
These survey questions were part of a broader risk management survey distributed to community banks and credit unions during the first quarter of 2014. Respondents included credit analysts and lenders, as well as C-Suite leaders such as the CCO or Director of Lending. The survey also covered related credit risk topics including underwriting and loan review functions. Access the results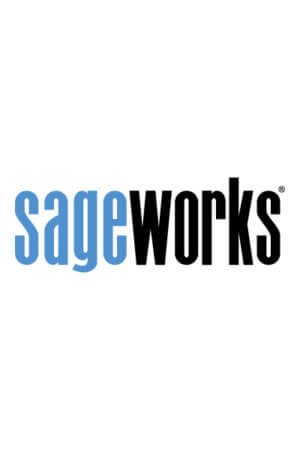 Sageworks
Raleigh, N.C.-based Sageworks, a leading provider of lending, credit risk, and portfolio risk software that enables banks and credit unions to efficiently grow and improve the borrower experience, was founded in 1998. Using its platform, Sageworks analyzed over 11.5 million loans, aggregated the corresponding loan data, and created the largest