Growing customer relationships to grow bank revenues
By: Collier Wright, Product Manager, Abrigo
In an increasingly competitive banking environment, community banks and local credit unions know relationships are the foundation of a growing portfolio. Nevertheless, repetitive data entry, tracking down documents and other paper-shuffling duties continue to eat up time needed to foster, grow and retain a loyal customer base. Lenders using software as a tool to organize customer information and eliminate unnecessary data entry gain time to focus on what's really important: building relationships. The Sageworks Relationship Manager is a centralized, customizable interface within the Sageworks life-of-the-loan solutions – a tool built specifically for bankers to leverage better data, faster.
Managing a loan portfolio while prospecting and maintaining high-quality customer service is difficult. Near-term pressures can make it even more challenging, sometimes pushing growth initiatives to the back burner. With the right customer relationship software, however, financial institutions improve the customer experience, increase lender productivity, drive portfolio growth and create efficiencies throughout an organization. Sageworks Relationship Manager provides a complete, 360-degree view of each bank customer. By pulling in data from the Sageworks system as well as the bank's core, financial professionals have a comprehensive summary of the borrower, their loan information, their business relationships, pipeline activities and opportunities.
Real-time, aggregated data allows for instantaneous cross-departmental access to accurate customer information. Sageworks tools enable lenders and analysts to more effectively service their customers, report on the institution's lending pipeline and consistently build forecasts, promoting growth through relationship management.
Just days after releasing the revamped Sageworks Relationship Manager, our customers immediately expressed excitement over having the ability to see their lending relationships in one view. The global snapshot of the banking relationship makes it easier to structure a deal upfront and to demonstrate an understanding of the customer's needs.
Delayed document gathering, missing information and unnecessary data entry are common inefficiencies in lending. When each department uses different methods of sharing and documenting customer information, important records can go missing due to the lack of centrally accessible data and inconsistent communication. This disconnect in relationship management can lead to missed deadlines and opportunities. Without a central database and a 360-degree view of the customer, tracking customer activity and reporting on accurate customer data can quickly turn into a tedious project. Cross-sale opportunities aren't maximized, risky relationships aren't monitored properly and the best clients aren't given adequate, personalized service.
Change can be hard, but maximizing a sales pipeline with an email inbox, spreadsheets or stacks of business cards is much harder. For a management team trying to develop a reliable business forecast and portfolio growth, Sageworks lending solutions provide opportunities to optimize performance for a speedier lending department and to enhance customer experience through relationship-building.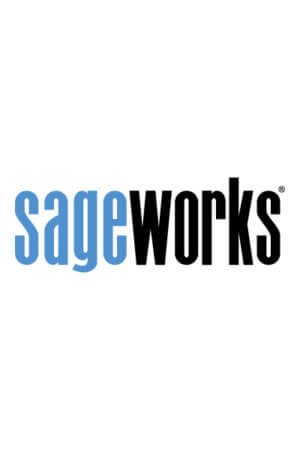 Sageworks
Raleigh, N.C.-based Sageworks, a leading provider of lending, credit risk, and portfolio risk software that enables banks and credit unions to efficiently grow and improve the borrower experience, was founded in 1998. Using its platform, Sageworks analyzed over 11.5 million loans, aggregated the corresponding loan data, and created the largest