Helping clients through better benchmarking
A professional golfer, John, is approaching the 18th hole. He eagerly looks to his trusted caddy and asks how he is doing compared to the rest of the golfers. The caddy reviews the leaderboard, benchmarks John's score in the rankings, and tells him, "John, you are currently in 3rd place. If you improve your tee shot performance and birdie this hole, you can increase your ranking to 1st and win."
But, if the caddy didn't have the necessary benchmark data, he at best could have said, "I think you are doing just fine." And John wouldn't have had an actionable plan to win 1st.
Helping your business clients with industry-specific, financial benchmarking is as important as John's caddy helping him when John needed data on his performance. To provide real value, you need industry data that is accurate, up to date, and relevant to your client's size and location.
1)  Accurate Data
Benchmarking John's performance to his competitors' performance is only meaningful if the scores on the leaderboard are reliable. Benchmarking ratios to inaccurate data provides no value to the client.
2) Timely Data
The caddy wouldn't benchmark John's current score to his peers' scores from the previous year, or even the previous day. The same goes for your business clients. As most industries shift financially over the period of a year, it is important to compare your client's current performance to the industry's current performance.
3) Relevant Data
Another important characteristic of data is that it is relevant and pertinent. For example, it may seem obvious that John's caddy should be comparing John's performance to the performance of the players in the same tournament as John. It doesn't do John much good to have his score in Florida's sunny and calm tournament benchmarked against scores of amateur players at a windy Pebble Beach course. Think of the climate at the golf course as the geographical location of a business and the golfer's skill level as a company's revenue size. It is critical to compare your clients to other companies in the same geographic location (region or state) as well as in the same revenue bracket.
John's caddy helped him improve his game and increase his ranking by benchmarking John's performance to quality golf data. Clearly, John is made better by having the caddy as a trusted advisor, but the caddy benefits, too, as John wins more competitions and earns larger winnings. In the same manner, benchmarking your clients' performance to quality industry data and providing valuable recommendations for improvement will help your clients succeed. But, just like John's caddy, you will also benefit from their increased success as you continue to advise your clients while they grow.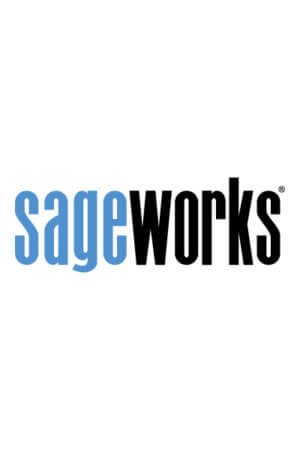 Sageworks
Raleigh, N.C.-based Sageworks, a leading provider of lending, credit risk, and portfolio risk software that enables banks and credit unions to efficiently grow and improve the borrower experience, was founded in 1998. Using its platform, Sageworks analyzed over 11.5 million loans, aggregated the corresponding loan data, and created the largest