Helping credit unions grow organically: Proper software implementation & integration
In a recent article from Credit Union Insights, Frank Koechlein discusses the need for credit unions to grow into their analytical solutions. "When you were in college you didn't start with advanced trigonometry, you started with the basics of math and each year you built on what you learned the year before. Why should developing an effective analytics strategy be any different?" Koechlein states.
"This organic growth in implementing an analytics solution seems to go against the urgency of big data analytics created in the press… Anecdotal evidence indicates that only 20% of all credit union analytic solutions are still in place after 5 years." External pressures – competition, peer institutions, aggressive sales strategies, etc. – push credit unions to overinvest in analytics in software that may not be appropriate for the institution's budget or priorities, and the result is wasted spend or severely delayed project timelines.
Without proper scoping, implementation and integration of new software, credit unions, their employees and ultimately their members are not set up for success. The implementation of lending software, like that provided by Sageworks to community banks and credit unions, requires a similar, systematic approach for onboarding.
Sageworks has a team of dedicated professionals to support our clients throughout implementation. It starts with a scoping call to outline the institution's initiatives and to understand the current state of their loan data. Subsequent to the scoping call, Sageworks offers clients a customized and automated data transfer that securely connects their core system to their Sageworks account. The Sageworks team also works with the institution to incorporate data management best practices and to help guide the process.
During the integration, there are four key steps to ensure a smooth transition that is critical to success:
1.     Planning – What are the institution's data needs?
2. File Preparation – What files are needed to transfer core data?
3. Mapping & Testing – How will transfer accuracy be guaranteed?
4. Data Transfer – How is data securely transmitted?
During the file preparation phase, CoreIntelligence, a Sageworks proprietary artificial intelligence engine, matches core data fields with Sageworks fields to ensure a seamless data transfer and analysis of the loan portfolio. This technology was created based on hundreds of data integrations across multiple core systems and greatly reduces the typical integration time by providing recommended data mappings.
After scoping and integration, Sageworks partners with the institution to define the training strategy that best fits the institution's needs and personnel. This could include case study preparation, onsite training, web-conferencing, workshops with other institutions and ongoing User Groups. Our clients work with our industry thought leaders who walk through real-life data, methodology and best practices in order to help clients customize the software reports and settings to their needs.
Over the years, Sageworks has implemented over 750 effective integrations across more than 50 cores. Candace Hooten, Executive Vice President of Loan Administration at People's Bank, notes, "I've been banking 30+ years, and this is one of the smoothest integration processes I've ever been through." Through scalable analytical solutions and customized implementation plans, Sageworks arms credit unions and banks alike with the correct tools, training and support to guarantee success.
By understanding the client's needs, Sageworks offers scalable solutions, implementation and training customized for each credit union in order to support organic growth. While a credit union may be pressured into sweeping changes and investment to keep pace with competitors, ultimately, the institution must select a technology strategy that matches their objectives.
Additional Resources
Sageworks offers lending, credit risk and portfolio risk software to help commercial lenders lower costs and improve the borrower experience. By automating business loan operations with Sageworks, banks and credit unions make good loans faster and optimize risk. Sageworks stands alone with a fully integrated life-of-loan solution, product and industry experts, exclusive benchmarks, patented technologies and an engaged client base of over 1,100 financial institutions.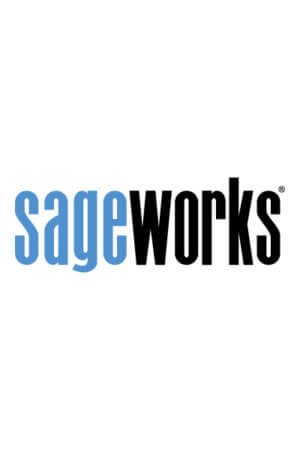 Sageworks
Raleigh, N.C.-based Sageworks, a leading provider of lending, credit risk, and portfolio risk software that enables banks and credit unions to efficiently grow and improve the borrower experience, was founded in 1998. Using its platform, Sageworks analyzed over 11.5 million loans, aggregated the corresponding loan data, and created the largest