Here's what business valuation pros didn't learn in school
Chances are, most business valuation professionals took accounting, finance or economic classes in college – courses that focused on areas to provide them general competency in their jobs today. It's less likely that many of these valuation professionals took marketing classes, especially not one that incorporated the seismic shifts that have occurred in our digitally connected economy over the last decade. 
At a time clients are finding professional service firms through Yelp! reviews, business valuation pros aren't finding that it's the technical issues of conducting a valuation that are tripping them up, say industry thought leaders and valuation experts Mel Abraham and Rod Burkert. Instead, it is competition and fee pressure that are among the top five issues facing business valuation professionals, according to the 2014 AICPA Survey on International Trends in Forensic and Valuation Services. These are issues that have been repeated from the 2013 AICPA FVS Membership Top Issues Survey.
"The problem most people in our industry are facing is not about discounts, discount rates or some other technical aspect of their jobs," said Abraham. "There are plenty of resources on technical topics for those people to get educated. But where we see people faltering is in their approach to just getting work."
As a result, valuation professionals face a constant battle to find profitable clients and maintain a life outside of work.
Burkert and Abraham, co-founders of Practice Builder Academy, a mentoring program for business valuation professionals and the only practice-building program currently recommended by NACVA, say valuation professionals are desperate for real-world strategies and tactics to build thriving practices.
They led a free webinar hosted by Sageworks on June 17 at 1 p.m. EDT, "Building your valuation practice in today's economy," where they described the approaches their clients are using to create purpose, satisfaction and freedom. They're the same strategies that have allowed the pair to run their practices while living the lifestyles they want — Abraham travels extensively with his family, and Burkert runs a mobile valuation practice out of an RV as he travels the U.S. with his wife.
Among the topics they discussed:
– Why your professional designation isn't the most valuable asset to your success
– Why it's important, yet easy, to think like a marketing company.
– What causes profit erosion and the 12-step system to counter it.
"We use tactics and tools to put us in a position where when the topic of having a valuation comes up, we're the ones people think about," Abraham said.
Listen to a free recording of the webinar here.
(This post was updated on Dec. 4, 2015)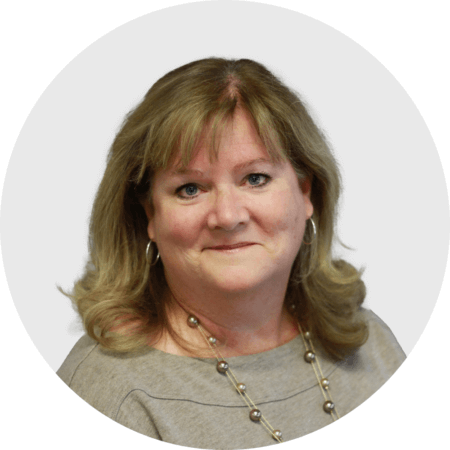 Mary Ellen Biery
Senior Strategist & Content Manager
Mary Ellen Biery is Senior Strategist & Content Manager at Abrigo, where she works with advisors and other experts to develop whitepapers, original research, and other resources that help financial institutions drive growth and manage risk. A former equities reporter for Dow Jones Newswires whose work has been published in