Hiring remained chilly in October
The latest signs of uncertainty in the U.S. hiring outlook came Friday as unemployment was largely unchanged in October and the addition of 80,000 jobs failed to keep up with adult population growth.
The Labor Department said the unemployment rate dipped to 9.0 percent from 9.1 percent in September. Jobs were added among professional and business services, leisure and hospitality, health care, and mining, while government employment fell.
"There is some small improvement in job creation which, given the economy over the past three years, is a reasonably good sign," said Brian Hamilton, chief executive officer of Sageworks, a financial information company. "This syncs up with strong growth in the revenues and profits of privately held companies, which create the vast majority of jobs in the U.S. economy."
But private businesses remain on the fence about hiring, despite sales and profit increases, Hamilton said when he spoke with Fox Business this morning.
"These individuals who are running these businesses are going to be careful about when they start loading up their overhead, and we can't blame them," he said. Business owners have their own mortgages, credit card debt, children's education expenses, and discord in Washington has added to their anxiety, he said.
Indeed, the National Federation of Independent Business, or NFIB, said its latest survey of small-business owners indicates they've continued to hunker down, reducing employment by an average of 0.1 jobs in October. "The cold has set in, and it looks like it might be a long winter for small-business owners," said William Dunkelberg, the NFIB's chief economist.
And on Thursday, the Labor Department reported that third-quarter productivity of U.S. businesses increased 3.1 percent, reversing two straight quarterly declines and prompting some economists to say that companies may be trying to get higher production out of their current workforce rather than add staff given the uncertain outlook for consumer and business demand.
Sageworks' financial statement analysis of private companies shows that this important group of employers has been improving profitability since 2008, with the average profit per employee rising by more than 50 percent since 2009. But as Hamilton noted on Friday, business owners were burned by sales declines two years ago, and they're likely being cautious about adding to payrolls. 
"It is way too early to determine whether the pace of job creation will escalate, which really needs to happen for there to be material decreases in the unemployment rate," he said.
See the entire post with Sageworks data on Forbes.com here, and see Hamilton's interview with Fox Business here.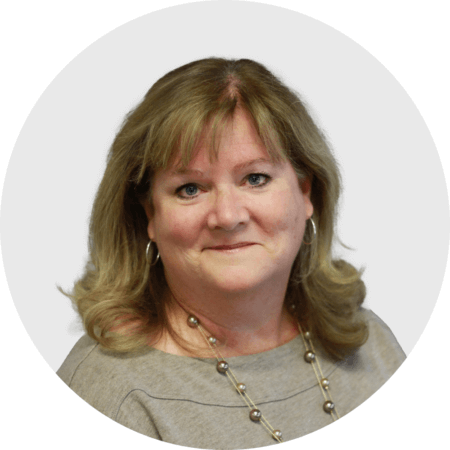 Mary Ellen Biery
Senior Strategist & Content Manager
Mary Ellen Biery is Senior Strategist & Content Manager at Abrigo, where she works with advisors and other experts to develop whitepapers, original research, and other resources that help financial institutions drive growth and manage risk. A former equities reporter for Dow Jones Newswires whose work has been published in