How accountants can build revenue and relationships through consulting meetings
Have you ever wondered whether your clients question the value of your meetings and engagements?
If so, it might be time to learn how you can elevate your role as a CPA from a finance or tax advisor to one of a business consultant. Having business consulting meetings with your clients will allow you to contribute to the client and organization at a higher level. Clients are thinking about what's next, and really do want more than reactive advice about financial data from their accountants.
In a recent Sageworks webinar, Katie Tolin of CPA Growth Guides explained how to build revenue and client relationships by making the transition to "business consulting."
What does it mean to be a consultant? 
While CPAs and other accounting professionals are known for their analytics, consulting is more than telling a client what you can do for them through number-crunching services. Tolin noted, "Being a consultant is more than being analytical and getting into the weeds. You can crunch numbers, you can find loopholes, but this [consulting] is not about sharing spreadsheets."
Finding out exactly what your clients' challenges are is the hardest part.
Consulting, at a basic level, is about asking a lot of questions and having a real dialogue. "You have to solve problems and bring new ideas to the table, getting enough information to help the client make better decisions," Tolin explained in the webinar. "It's about putting the client first instead of checking on how many services you can bill for. Revenue goals are easier to achieve when you focus first on what is best for the client," Tolin added.  Your goal is to provide the expertise your client does not have.
Finding out exactly what your clients' challenges are is the hardest part. Tolin suggests to begin by thinking like a facilitator rather than a presenter of financial information. Facilitative techniques begin with active listening, which is paraphrasing what you hear until both you and your client arrive at a mutual understanding. This is a great way to gain a deeper knowledge of a client's needs and objectives. Listening will also allow you to perceive what your client may not know about himself/herself and the challenges he or she may face.
A presenter may have all the information, but does not engage the audience to share their thoughts. Facilitators also guide outcomes. It is important to learn how to guide the discussion so that all solutions are made clear.  Tolin urged accountants to structure the agenda for client consulting meetings since structure organizes time and produces the most effective conversation. Allow flexibility for unforeseen issues your client may bring up, but make sure that there is enough order to maintain efficiency.
Finally, end the meeting with a real action plan for your client. Clients want pro-active advice, and you are the expert who can deliver a manageable plan and solution.
Don't forget to discern how your client thinks—is he/she a linear thinker, or an optimistic dreamer? This will help you clearly explain an action plan and overcome objections your client may bring up.
By executing well on these points you are adding more value and are on the road to retaining more long-term clients and generating more revenue.  Consultative meetings are a win-win solution for your firm and your clients.
For more information, view the webinar: Building Relationships and Revenue with Consultative Client Meetings.
View the webinar: Building Relationships and Revenue with Consultative Client Meetings.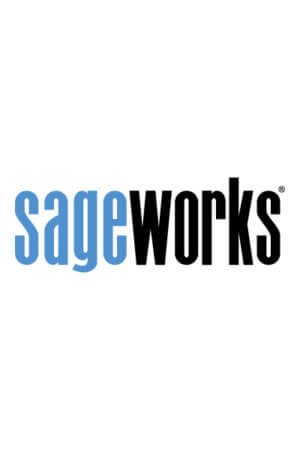 Sageworks
Raleigh, N.C.-based Sageworks, a leading provider of lending, credit risk, and portfolio risk software that enables banks and credit unions to efficiently grow and improve the borrower experience, was founded in 1998. Using its platform, Sageworks analyzed over 11.5 million loans, aggregated the corresponding loan data, and created the largest