How accountants can give awesome financial presentations
When accountants prepare to meet with prospects or to review a company's financial performance with its board, remembering three things will help you develop an awesome presentation that solidifies your role as trusted advisor:
1. People are busy.
2. People are distracted.
3. People want to know the bottom line because, again, they're busy and distracted.
Chances are these points aren't new to you. But it's easy to forget these things when preparing presentations because for many people, giving presentations isn't something they enjoy doing or spend a lot of time doing. In addition, when people prepare presentations, they're often more focused on what they want to convey than on what the listener can benefit from hearing.
Here are some tips tailored to each of these principles, along with some advice on how accountants can use ProfitCents to create materials for a professional, informative presentation that wins new clients and engagements. ProfitCents, a business analysis program that accountants use with their business clients, interprets financial statements and automatically generates PowerPoint presentations that can be easily modified to suit the audience.
People are busy. They don't have time for a long presentation, so keep your presentation short and your handouts or PowerPoint materials even shorter. Many speaking experts recommend limiting the presentation to 20 minutes and having one major point and three to five subpoints for the entire presentation. Try to think of each point as a sentence so that you can focus your thoughts and comments. For a prospect, the major point could be something like, "Our firm can help you improve your business." The subpoints could be along the lines of: We make it easy for you to understand your financial performance; we make it easy for you to improve targeted areas; and we make it easy to track your progress. For a board presentation reviewing a company's financial performance, the major point could focus on a key financial metric (maybe cash flow or margins) and the subpoints could include a review of past performance, the main way the metric can be improved and a glimpse of how improving can affect the broader financial performance of the company.
People are distracted. You know from your own meetings that it can sometimes be hard to stay focused, given other pressures of the day or week. As you plan your presentations, select visuals that are engaging and concise. Don't use a spreadsheet on a slide if you can create a line graph or a bar chart out of the data instead. Another important way to keep your listeners engaged is through storytelling. Carmine Gallo, a communications coach with such clients as Chevron, Cisco and Coca-Cola, has described how having an emotional component to your message is critical to moving people to action, so he encourages presenters to look for ways to tell stories. An accountant making a presentation to a prospect, for example, could describe how helping a business owner run the business better allowed that owner to send his or her child to college without loans. Tell the story of a client who's been measurably helped by your services– even if you have to keep their identity and financial specifics anonymous. Telling stories can engage your audience and keep them focused on your message and less prone to distractions. Here's a great example of how a marketing consultant for accountants uses a story to keep the reader engaged.
People want to know the bottom line. ProfitCents allows you to track 60 financial ratios and metrics as well as industry data for a complete picture of a client's financial performance relative to peers. But that doesn't mean you should flood prospects or clients with all of that information at once. Doing so could make the prospect or client believe they need more time to review your presentation before making a decision or asking questions. Instead, identify a few key takeaways and take advantage of ProfitCents' ability to let you tailor the narrative report and slideshow by editing them in Microsoft PowerPoint or Word.
Pare down the number of slides or printed pages in a presentation and trim unnecessary words (such as company logos and addresses) from slides in the middle of the presentation. Many business clients hope to make small changes that can have major impacts on their business, so help them visualize a few areas with manageable opportunities for improvement.
For more information on how to prepare financial presentations, download this free whitepaper, How to Improve Financial Presentations to Clients.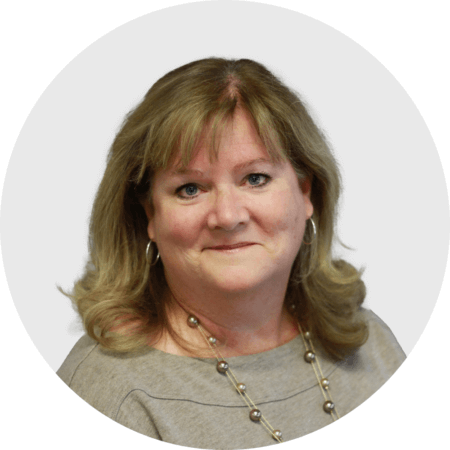 Mary Ellen Biery
Senior Strategist & Content Manager
Mary Ellen Biery is Senior Strategist & Content Manager at Abrigo, where she works with advisors and other experts to develop whitepapers, original research, and other resources that help financial institutions drive growth and manage risk. A former equities reporter for Dow Jones Newswires whose work has been published in