How better audit planning produces better audits
Vacations usually go more smoothly when you've made reservations and researched your destination.
Buying a car is easier when you've done your homework on the vehicle model and made some initial inquiries to line up financing.
It's a fact of life that in many processes of our day-to-day personal and professional lives, a little planning can create a more pleasant and productive experience.
Audits, too, can be more effective and can provide several benefits to the client and the firm when they are properly planned. Planning involves establishing the overall strategy for the engagement and developing an audit plan, and professional standards outline six broad benefits to adequate planning of financial statement audits:
– Helps the auditor identify and devote appropriate attention to key areas of the audit.
– Helps the auditor identify and resolve potential problems on a timely basis.
– Helps the auditor organize and manage the engagement so that is performed efficiently and effectively.
– Helps in selecting engagement team members with the appropriate competency and capability to respond to anticipated risks and in allocating team member responsibilities.
– Facilitates the supervision of engagement team members and review of their work.
– Assists in coordination of any work done by specialists.
"Spending time during the planning phase of an audit may initially seem counterproductive at the beginning of the audit, but proper audit planning actually helps create more effective and efficient audits," says Beth Greenberg, a senior consultant with Sageworks who works with accounting firms to develop consistency and efficiency in audits. Planning also makes it easier for auditors to provide appropriate documentation for peer review and for planning future engagements, she added.
Avoid misunderstandings
An organized and focused audit plan can avoid misunderstandings with the client. "Sufficient time spent during the planning of the audit can paint a more realistic picture of what the entire audit will entail," Greenberg said. "This can avoid any misunderstandings with the client."
The Center for Audit Quality earlier this year issued an alert for select considerations for the 2016 audit cycle, and among the areas of focus was communication with client audit committees: "Auditors should continue to focus on their communication with audit committees," the alert said. "Preliminary 2015 PCAOB inspection results indicate certain deficiencies in communication related to the overall audit strategy, timing of the audit, and all of the significant risks the firms had identified."
Avoid "over auditing"
An organized and focused audit plan can also help avoid "over auditing," or wasting time during the substantive procedures by looking at areas that are unnecessary. "Make sure you spend time in the planning phase, especially during your preliminary analytical review and your risk assessment, to create a very focused and thought out plan," Greenberg said. "This allows the rest of the audit process to run more smoothly. Time up front can lead to less time later in the process."
Some software solutions automate the calculation of expected values during preliminary analytical procedures while at the same time documenting the process and highlighting outliers to expected values. This allows the audit team to avoid spending time on areas that are unlikely to require further investigation or have low risks of material misstatement.
Previous survey research by the AICPA has found that correlating audit efforts to the levels of risk and materiality provided a more efficient approach to audits.
Identify risks earlier
Planning ahead to develop expected values using efficient and thorough formulas is important, but displaying them in an easy-to-see format allows the audit team to identify emerging risks sooner rather than later. "These 'red flags' can identify areas for further investigation," Greenberg said. They also promote documentation of the audit process, which can help in peer reviews and in developing communications with the client's audit committee or management.
Planning ahead for audits provides multiple benefits to the client and the firm. Accountants who consider it to be a waste of time to "get ahead of the process" with proper planning are missing out on opportunities to produce more effective and efficient audits.
Additional Resources 
About ProfitCents
ProfitCents helps thousands of accounting firms and business consultants acquire and retain clients through differentiated, high-value services. Build or strengthen an advisory practice, leverage robust benchmarking data or streamline the audit process. Learn more by watching a brief overview video.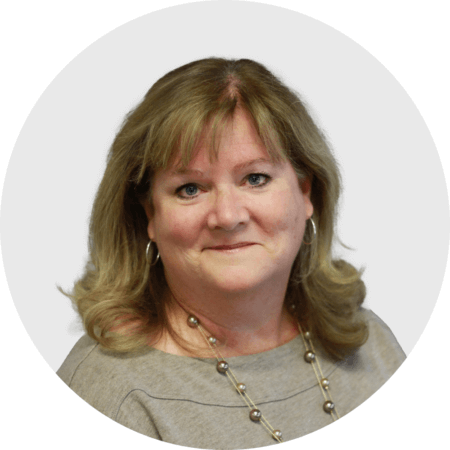 Mary Ellen Biery
Senior Strategist & Content Manager
Mary Ellen Biery is Senior Strategist & Content Manager at Abrigo, where she works with advisors and other experts to develop whitepapers, original research, and other resources that help financial institutions drive growth and manage risk. A former equities reporter for Dow Jones Newswires whose work has been published in