How business brokers can add value and create growth opportunities for clients
Remember the days of yellow mustard, when there was
only
 plain, yellow mustard? Malcolm Gladwell published a
story
about how the mustard market changed forever in the 1980's. All of a sudden mustard came in glass jars, had French-sounding names, and was featured in commercials with a Rolls-Royce driving down a country road. Grey Poupon literally created a market that didn't exist. 
Fast forward to 2015 and you'll see that business brokers have a similar opportunity.
Every day business brokers are fighting for deals, fighting for dollars and working hard to build a case for the value of their clients' businesses. If you're a business broker, you know what it's like to be in the trenches with emails flying back and forth as you dodge potential landmines that could kill the deal or your own business. According to
Pepperdine Capital Markets Report
, the biggest single factor in lost deals is a valuation gap in pricing. Buyers and sellers often can't agree, in part due to willingness to pay, financial expectations or other emotional factors, and in part because business valuation is complex, requires "evidence" and is often filled with opinion.
To combat complex deals, business brokers can follow a fresh approach with clients, provide a differentiated set of services and leverage technology capable of determining (and defending) business value.
High quality service is critical, but differentiation and a strong service offering is where business brokers (yes, just like the mustard industry) can re-think their positioning to unlock and develop an entirely new revenue stream.
7 steps to re-defining and growing a business brokerage:
1) Elevate your role in the transaction
Business brokers must be skilled deal 
tacticians, but too often the role of negotiator is limiting. To 
increase financial success for the firm, brokers should position themselves as experts in business.
Like a real estate agent who knows the market, a business broker can often play the role of industry consultant. Getting the deal done is clearly the expectation of the client, but understanding how to maximize business value, crafting a case behind that value and delivering a deal on a reasonable timeline are characteristics of a broker who understands the business as much as he understands the deal.
Most people don't have client testimonials or their business track record written across their backs. Even if your license plate reads "#1brkr", explaining your role and value add to each client will help ensure that everyone in the deal understands what you're setting out to accomplish.
If you intend to start charging more, you must explain
why
. Before diving into your next client meeting, consider which ideas – even phrases – you need to communicate to position yourself and your firm as business value experts. Create or update one-page descriptions of your firm, including consulting or advisory services and describing your background as a business expert.
3) Find the key drivers of business value
While some business brokers may have a background in financial analysis, public company valuation or accounting,
valuing private companies
can be a very different task that becomes even more complex during a negotiation.
Determining a business's value also illustrates opportunities to affect value. For example, the income approach in business valuation shows how cutting costs or making other changes can drive value. 
Financial projections and "what-if" analyses quickly determine the major drivers of the business.
As it turns out, understanding the final value also shows brokers how to alter the business itself to affect the value, helping them cement their role as business adviser.
4) Ensure that your understanding of value can be defended
Whether you're representing the buyer or the seller, a defensible value starts with a clear, consistent process for reaching the value. Rules of thumb can quickly generate business values, but they are
"only rough descriptions of reality,"
 making them unreliable, easily inaccurate and difficult to defend.
Sageworks Valuation Solution lets brokers quickly generate a value that
is
defensible and is modeled after strict accounting standards created by the AICPA.
5) Provide additional value to your client
Once you've generated an accurate, defensible value, you'll have a strong case for the appropriate price of the business. As a business advisor, you can provide these services at a premium price or as a value-add for larger clients. 
With any business valuation, and particularly those completed during a business sale negotiation, efficiency can lead to shorter deal cycles and improved client service. Checklists can provide quick reminders while generating the company value and also streamline client requests. 
Following a simple process
will ensure that you and everyone in your firm are generating reliable valuations without spending time on unnecessary tasks.
Once the deal is complete, and your reputation as a valuable business adviser is strengthened, take the time to ask for a client testimonial. With each client, start building a collection of testimonials that illustrate your firm's role as a strategic adviser and generate future clients for your firm.
Brokers that follow these steps have the opportunity to elevate their role, generate more revenue per deal and elevate their role in the buying and selling of companies.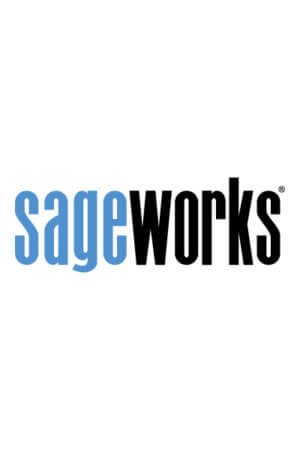 Sageworks
Raleigh, N.C.-based Sageworks, a leading provider of lending, credit risk, and portfolio risk software that enables banks and credit unions to efficiently grow and improve the borrower experience, was founded in 1998. Using its platform, Sageworks analyzed over 11.5 million loans, aggregated the corresponding loan data, and created the largest