How regulation and technology will shape the future of community banking
Community banks will always meet a need for local decision-making and person-to-person service, but they must see relief from disproportionate regulatory burdens and must leverage technology for innovation if they are to thrive long term.
That's the gist of comments made by several industry leaders, including former FDIC Vice Chairman Thomas Hoenig and the new president and CEO of the Independent Community Bankers of America, Rebecca Romero Rainey, at a recent conference on the survival of community banking in the 21st century. The conference, hosted by the American Enterprise Institute, examined regulatory, demographic, legal and technological changes that have driven consolidation in the U.S. banking system.
Hoenig, who stepped down last month from the FDIC, said the community banking model – which utilizes relationships and knowledge of the local community to fuel economic expansion locally – is a viable one.
"The community banking industry is doing very well," he said. "Its profits are at historic highs as an industry. It has a high return on assets before taxes, better than 1.3 percent. It has loan growth that is consistent, 8 percent on average the last two to three years." However, in addition to the ongoing challenges of short-term liquidity pressures and interest-rate risks, regulation that tends to fall disproportionately on community banks remains a significant competitive challenge, he said.
Hoenig and others expressed optimism that some regulatory relief could come via legislation, given the Senate-approved bill and efforts to move measures forward in the House, but without relief, the number of community banks could continue to shrink further, he said. "I think the community bank is a tremendously successful model and can and will provide growth for the U.S. going forward. If we choose to continue giving lip service to [the importance of regulatory relief without providing relief], then the challenge is really going to be a difficult one," Hoenig said.
Learn how to book loans faster while managing risk.
Citing the Bank Secrecy Act and Anti-Money Laundering compliance, speakers said community banks face difficult and expensive requirements while they are essentially being deputized as law enforcement agencies to help find bad actors. The regulatory environment also creates challenges for banks to innovate and develop opportunities for fintech partnerships, speakers said.
Community banks and technology
"The regulatory structure is mind-numbingly complex, and a community bank on its own can't comply with the regulatory structure," said Oliver Ireland, senior counsel of law firm Morrison & Foerster LLP. Technology can help with compliance and providing economies of scale. It can also help banks innovate, Rainey said. However, speakers noted that the regulatory environment challenges banks' ability to innovate and utilize third-party service providers that can bring regulatory and compliance expertise to the bank.
"Someone has to rethink the oversight of service providers and community banks and how those work together," Ireland said. "The regulators and supervisors come in and they tell the bank, 'You have to oversee what the service provider does and you have to know they're doing it right.' The problem is, you're contracting it out because you can't do it on your own. The reason you contract it out is because they have comparative advantage not only in tech but in expertise."
Rainey expressed optimism that community banks would continue to leverage technology to develop innovative products and services. However, she noted several barriers to the integration of new concepts in banks' current operating environment. For example, banks are dependent on core service providers with thousands of banks as customers, so integrating new concepts and services often comes with a high price tag and less flexibility than the bank desires. Banks are looking for opportunities to partner with technology providers, she said, but they must do so amid regulatory constraints until a change is made.
Additional Resources
Whitepaper: Generating Efficiencies in Small Business Lending Through Technology
On-demand Webinar: How to Improve Profitability of Loan Pricing Models
About Sageworks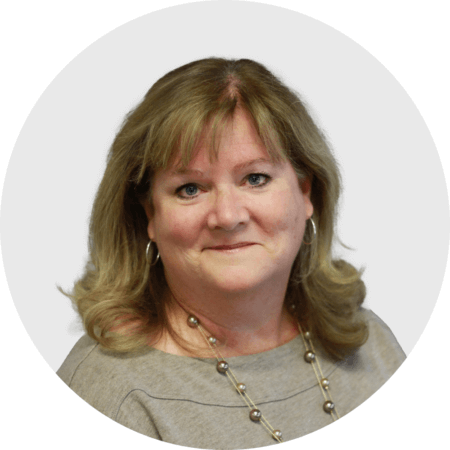 Mary Ellen Biery
Senior Strategist & Content Manager
Mary Ellen Biery is Senior Strategist & Content Manager at Abrigo, where she works with advisors and other experts to develop whitepapers, original research, and other resources that help financial institutions drive growth and manage risk. A former equities reporter for Dow Jones Newswires whose work has been published in