How the 2016 election impacts community banks and credit unions
According to Sageworks' Bank Information resource there are nearly 12,000 community banks and credit unions across the United States. Those main-street institutions employ and service millions of voters in towns both large and small, but are often overlooked and underestimated in the role they play in the political process. With fiscal policy differences at the forefront of the upcoming presidential race between Hillary Clinton and Donald Trump, it is worth thinking about the role community banks play in representing their communities and the effects the election might have on those institutions.  
Last week Hillary Clinton released her plan to support community banks and credit unions. One of the overarching themes was providing small banks and credit unions a larger voice in determining economic policy and regulation criteria that will allow for growth. Similarly, Donald Trump has stated that he wants to limit the complexity of the regulatory environment by repealing the Dodd-Frank Act, which has slowed the growth of community banks through increased regulations that were meant to oversee the largest of institutions. Both plans are attacking the pain point of stagnant growth and the inability of small financial institutions to compete due to stiff regulations, but both platforms also see the importance that community banks and credit unions play in funding small-business growth across the nation.  
The 2014 EY Global Consumer Banking Survey reported that "confidence in the banking industry is returning, with 33% of customers gaining confidence in the past 12 months….the most common reason customers cited for opening and closing accounts in the past year was the experience with their financial service providers" While customers' trust in financial institutions is increasing following the recession so has the competitiveness of the banking industry. One variable driving the rise in competition following the Great Recession to present is lowered interest rates and decreased net interest margins, which directly limit community banks ability to grow. Without the ability to compete on price banks have had to rely on a more volatile and intangible quality as a competitive advantage, trust. 
To capitalize on the relationships between voters and community financial institutions, the presidential candidates aim to enable growth and small-business lending by lightening the regulatory burden these institutions face. 
To learn how you can build a relationship-based lending framework, read Doing More for Business Borrowers.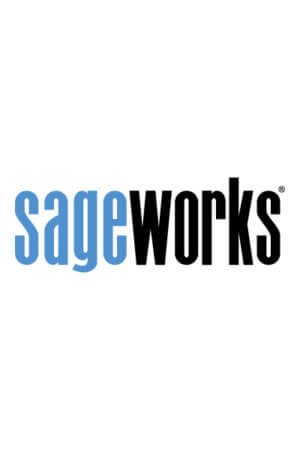 Sageworks
Raleigh, N.C.-based Sageworks, a leading provider of lending, credit risk, and portfolio risk software that enables banks and credit unions to efficiently grow and improve the borrower experience, was founded in 1998. Using its platform, Sageworks analyzed over 11.5 million loans, aggregated the corresponding loan data, and created the largest