How the SBA can help grow your small business
Growing and financing a business is an incredibly difficult undertaking; the Small Business Administration (SBA) has a wealth of resources available to help small businesses meet their financial needs, including debt financing, surety bonds and equity financing.
Debt Financing
The SBA cannot directly lend capital to small businesses. However, that does not mean that the SBA offers no debt financing resources. Rather, the SBA creates regulations and guidelines for loans for its partners – lenders, community development organizations and microlending institutions – to help facilitate financing availability. The SBA also guarantees that administered loans will be repaid, eliminating risk and incentivizing lending institutions. Therefore, when a small business applies for an SBA backed loan, in effect they are applying for a commercial loan administered under specific SBA requirements and backed with an SBA guaranty.
Bonding Program
The Small Business Administration Surety Bond Guarantee (SBG) program operates with the goal of helping small business contractors who are unable to secure surety bonds though traditional lending institutions. The SBA coordinates with a surety, and guarantees that in the event of a breach of contract they will absorb some percentage of the losses. The SBA can guarantee bonds for contracts up to $5 million, covering bid, performance and payment bonds.
Venture Capital Program
The Small Business Administration Small Business Investment Company (SBIC) Program was created to help small businesses obtain much needed growth capital through private-public investment partnerships. While the SBA does not invest in small businesses, it is able to license qualified private investment funds and supplement capital with access to low-cost government guaranteed debt. SBIC's are comparable to similar private investment funds with respect to their operations and desire for high investment returns. However, unlike other funds, the SBA SBIC program is limited to investments in qualified small business concerns as laid out by existing SBA regulations and guidelines.
For more information on how to research lender options, articulate your company's needs and repayment plans, evaluate key financial metrics that determine repayment prospects and address potential roadblocks, download the whitepaper, Top Tips for Getting a Business Loan.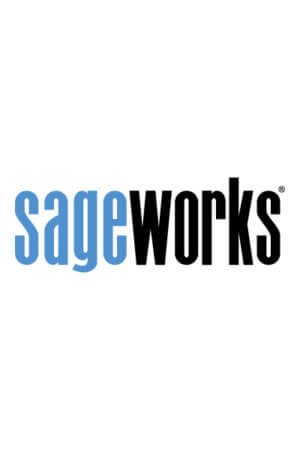 Sageworks
Raleigh, N.C.-based Sageworks, a leading provider of lending, credit risk, and portfolio risk software that enables banks and credit unions to efficiently grow and improve the borrower experience, was founded in 1998. Using its platform, Sageworks analyzed over 11.5 million loans, aggregated the corresponding loan data, and created the largest