How to build a valuation practice within your accounting firm
Many public accounting firms are developing business valuation practices as a way to meet the needs of existing clients while distinguishing the firm with specialized services.
A best-in-class business valuation practice will ensure compliance with accounting standards and incorporate quality controls that ensure a superior analysis, superior report product and superior reputation for your firm.
The AICPA notes that while no license is required to perform business valuations at this time, most state accountancy boards have adopted Statement of Standards for Valuation Services No. 1 (SSVS No. 1), "Valuation of a Business, Business Ownership Interest, Security or Intangible Asset," and as a result, it applies to most CPAs performing valuation services.
Quality control in the valuation process should be used to ensure a superior analysis, report and firm reputation. A major source of errors in final valuation reports are the spreadsheet templates used for financial analysis and calculations, according to the AICPA.
One advantage of using an automated solution like Sageworks Valuation Solution is that relevant information from the subject company and from industry comparisons can be imported into a standard, customized format quickly, minimizing errors and maintaining report uniformity across the practice.
In addition to ensuring compliance and incorporating quality controls, a best-in-class valuation practice has efficiencies built into the valuation process. Business valuation engagements are often quoted as a flat fee, rather than hourly billing, so efficiencies can more directly fall to the bottom line. One way to create such efficiencies is to utilize tools that automate lower level analysis aspects of the engagement, which can free up senior analysts for higher level, value-added analysis and review.
Finally, the business valuation practice will appropriately train staff and make best use of their strengths while encouraging product uniformity and staff development.
Appropriately training staff and making best use of their skills is a key component of a quality valuation practice. While some practices add staff, the AICPA notes that moving talented staff into the business valuation practice may have advantages. "It could prove to be cost-effective to use a few hours of employee time for BV while continuing to charge the remaining hours to some other aspects of your practice," the AICPA says.
Incorporating business valuation services into your accounting firm is an excellent way to deepen client relationships and develop new clients. Focusing on compliance, quality control, efficiency and staffing can help build a valuation practice that is beneficial not only to clients but also to your accounting firm.
Sageworks Valuation Solution
Sageworks Valuation Solution is a web-based, business valuation solution that helps firms streamline workflow, scale existing processes and increase realization rates. Explore features and benefits by watching a one-minute walkthrough video.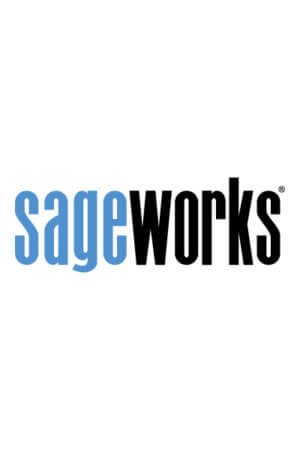 Sageworks
Raleigh, N.C.-based Sageworks, a leading provider of lending, credit risk, and portfolio risk software that enables banks and credit unions to efficiently grow and improve the borrower experience, was founded in 1998. Using its platform, Sageworks analyzed over 11.5 million loans, aggregated the corresponding loan data, and created the largest