How to build your valuation practice
Business valuations are one of the fastest-growing services offered by accountants. With a projected growth of
nearly three percent each year through 2019, the industry is truly thriving.
Much of the demand comes from the shift in business owner demographics as our nation's baby boomers reach retirement age and step onto the path of valuing and selling their companies. According to the Pew Research Center, 10,000 baby boomers are hitting retirement each day and 65 percent are new business sellers. This is great news for the business valuation professional because it signifies a large and sustained spike in industry demands. Additionally, the improved economy has made it more appealing for firms to purchase other businesses, which has greatly fueled the merger and acquisition activity. Dealogic states that the deal volume in the U.S. climbed 21 percent in the just the first quarter of 2015. However, this healthy demand for valuation services does come with potential risks. To cultivate long-term progress, it is important for business valuation firms to be mindful of challenges related to the industry growth.
Placing a laser focus on development in the areas of specialization, repeat business and efficiencies will help address the drawbacks that could keep your valuation firm strong and fit for demand. With these approaches, valuation professionals can ensure lasting growth, greater customer retention and higher efficiencies. Sageworks has identified these best practices by speaking regularly with valuation professionals who are focused on ramping up their business and by working for years with consultants to providers of professional financial services, such as accounting.
Specialization
An ecological niche is the specific role that an animal plays in its surrounding environment. These niches create lower competition and allow an animal to be more successful in the ecosystem. Take a pileated woodpecker for example. It eats carpenter ants from trees with its beak, and without its specialized job, insect populations would grow out of control. Having this niche allows the woodpecker to not only survive, but to thrive and be of great service to its environment. Like the woodpecker, business valuation professionals can benefit from developing a niche service. Specialized knowledge and experience allows a more effective, targeted practice, which reduces competition and wins new clients. Specialization also cultivates a referral system that can maximize business development efforts.
Repeat business
With the shift in technology and rise in social media communication, building solid face-to-face client relationships and personal connections have become more important than ever before. To generate repeat business, the valuation professional should make these customer relationships a priority to ensure that top clients will be lifetime clients. The key to success is building connections that go beyond one-time projects and provide value on a consistent basis. By working in a more consultative role, valuation professionals may find new opportunities to offer repeat services.
Efficiencies
Rapid growth can cause a firm to be overwhelmed and fatigued by managing the workload. It is important to take time to set up and adjust your practice to reduce redundancies, errors and wasted effort. Valuation professionals who are too busy to step back and reflect on how to improve efficiency and effectiveness are unlikely to have lasting growth.
For information on the industry challenges and to further explore the best practices for growing a valuation practice, download the Sageworks Whitepaper Changes in the Business Valuation Industry.
Sageworks Valuation Solution
Sageworks Valuation Solution is a web-based, business valuation solution that helps firms streamline workflow, scale existing processes and increase realization rates. Explore features and benefits by watching a one-minute walkthrough video.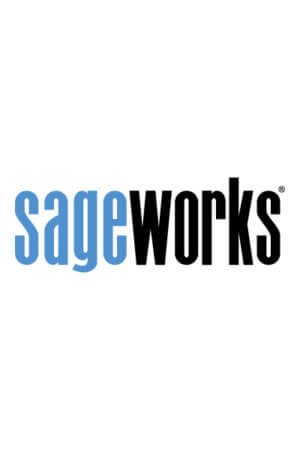 Sageworks
Raleigh, N.C.-based Sageworks, a leading provider of lending, credit risk, and portfolio risk software that enables banks and credit unions to efficiently grow and improve the borrower experience, was founded in 1998. Using its platform, Sageworks analyzed over 11.5 million loans, aggregated the corresponding loan data, and created the largest