How to excite your client with numbers
By Rich Greene, CEO – Director, Clarus Advisors
Finance and accounting are languages, languages of numbers, they speak to you, and you can see financial challenges looming for your clients through those numbers. But when you start a conversation with someone who doesn't understand the language, they tune out. Quick and current ratio's, AR aging's and other tools used to see what is impacting the company's financial health mean nothing if the message is not understood. Here is where the challenge lies, most entrepreneurs shut down when you begin talking finance or accounting. Let's face it, numbers just aren't their thing. The nitty gritty of making the business happen is what they are excited about, not tracking and reporting the numbers. So how do you break through and create a relationship that will enable you to address trends and potential pitfalls without your client's or prospective client's eyes glazing over? 
It begins with understanding that most everyone does get excited about numbers and stats – if they are meaningful to them. Look at fantasy sports, this popular pastime is all about tracking stats and keeping score. So is business. The key is communicating critical financial data in a manner that is meaningful to the entrepreneur, not the accountant. Use business metrics to get to the financial issues.
Start simple and focus on what a CEO wants to know. In most cases, it will be about efficiency and effectiveness of sales and operations. Develop a scorecard of business metrics that speak directly to the CEO. The key ingredient for the advisor, beyond presenting metrics that are simple and meaningful, is they must be actionable. The scorecard needs to grab not only the entrepreneur's attention, but it needs to be leveraged within the business to drive behavior and guide change. Some simple yet impactful measures include:
Efficiency:
• Gross revenue per employee: This metric will get every owners attention. Whether the ratio is $75,000:1 or $750,000:1, it will spark a discussion about on-going operations and how revenues can be boosted per employee.  
• Cash Conversion Cycle: This cash flow metric considers the entire cash cycle and may seem complicated, but when expressed appropriately; "from purchase of materials to profit it takes X days" – carries a powerful message.
• Customer Acquisition Cost: This metric has a shock value and will drive discussions around customer retention, sales efficiency, and marketing.
Effectiveness:
• Net Promoter Score: The number of customers that will promote the business versus detractors. Consistently surveying clients will keep the company on-tract relative to customer satisfaction and is an excellent predictor of growth.
• Revenue per Customer: This ratio will clearly identify sales effectiveness in terms of customer penetration.
These measures are conversation starters. They will get the entrepreneurs' attention because they relate directly to the things they care about (driving growth/revenue) without getting into an esoteric financial discussion. The beauty of using business metrics versus financial measures is threefold:
1. They will keep the business on track financially.
2. They will provide a tool the entire organization can use to evaluate progress.
3. They provide a basis for conversation that will take you and your client into deeper discussions about financial growth and stability.
Like fantasy sports, once the client get comfortable with the basics, they will naturally want to dig deeper to improve their chances of winning. Remember action happens when you speak in the language of the business owner, not that of his/her controller.
About the Author: Rich Greene is CEO/Director at Clarus Advisors, LLC., a consulting firm focused on building enterprise value and guiding companies through rapid and transformational change.
Additional resources: 
Book: Building Value: The 5 Keys for Achieving Success
Checklist: Avoid Cash Flow Catastrophes 
Increase client cash flow with CashSage
Help your clients generate more cash by uncovering key business drivers and recommendations. 
Learn more or sign up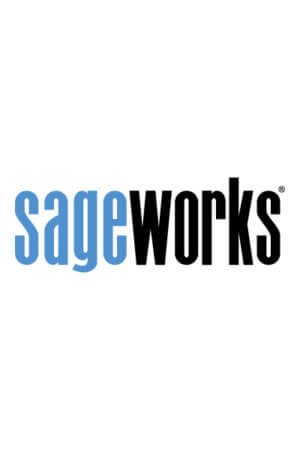 Sageworks
Raleigh, N.C.-based Sageworks, a leading provider of lending, credit risk, and portfolio risk software that enables banks and credit unions to efficiently grow and improve the borrower experience, was founded in 1998. Using its platform, Sageworks analyzed over 11.5 million loans, aggregated the corresponding loan data, and created the largest