How to Find Data Adequacy Ahead of CECL
FASB's guidance for estimating expected credit losses is not prescriptive, so, examiners are not asking exactly how you plan to calculate your reserve under CECL today. However, due to the shift from an incurred to expected loss model, banks need to be working on loan-level data collection now as a first step toward being compliant under future GAAP.
In this recent webinar, Garver Moore and Tim McPeak – principal consultants with Sageworks advisory services group – cover how community banks can improve data quality, assure data adequacy and take the step towards data validation and modeling. The session takes listeners through data collection methods, suggested fields for community banks to consider by methodology type and the advantages and disadvantages of starting CECL preparations today.
The keys to preparing today, as illustrated and outlined below, are understanding the methods used for data collection methods, determining the adequacy of the data collected and filling gaps when identified.
Data Collection Methods
Limited method: Not a viable approach for most core systems due to limited data storage.
Static method: Preserves optionality later in the project. Consider consistency and coherency.
Dynamic method: Significantly reduced risk and offers most optionality for use.
Data Adequacy Checklist
The data is labeled appropriately (headers consistently applied and are understandable)
Data does not contain duplicates (fields, rows or entities)
There are no inconsistencies in values (e.g., truncated by 000's vs. not truncated)
Data is stored in the right format (e.g., numbers stored as numbers, zip codes stored as text)
The file extracted from the core system is stored as the right file type
File creation is automated; not requiring manual file creation
Data is reliable and standardized throughout the institution, across all departments
Data fields are standardized and governed to ensure consistency going forward
Data storage does not have an archiving time limit (e.g., 13 months)
Data is accessible (usable format like exportable Excel files, integrates with other solutions)
Archiving function captures data points required to perform range of robust methodologies
Filling data gaps
If you would like to learn more, watch the on-demand CECL – Understanding Data Webinar.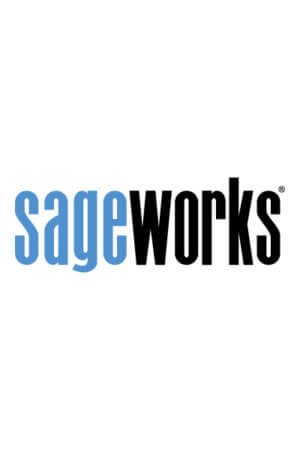 Sageworks
Raleigh, N.C.-based Sageworks, a leading provider of lending, credit risk, and portfolio risk software that enables banks and credit unions to efficiently grow and improve the borrower experience, was founded in 1998. Using its platform, Sageworks analyzed over 11.5 million loans, aggregated the corresponding loan data, and created the largest