How to market business valuation services
Continuing to grow the business valuation practice is an ongoing concern for many practitioners. The one-and-done nature of many types of valuations means that repeat business with the same client isn't as common as it is for some other professional services, so feeding the pipeline is a continuous process. In addition, the purchase process for valuations can take longer and be more complicated, given that prospective clients might have never had a valuation before or may not fully understand what one involves.
The bottom line is that managing your valuation practice for growth means it is vital to target your efforts to reach new clients, and then go after those prospects efficiently.
A recent study by Hinge Research Institute in association with the National Association of Certified Valuators and Analysts offered several ideas for growing your valuation practice. The survey identified some general marketing-related guidelines for business development by examining firms that were successful, in particular, at generating referrals. Each of the guidelines has to do with making sure prospective referral sources and prospective clients know about you and your expertise. "The visibility of a firm's expertise is the single factor most likely to drive referrals," the study found.
Showcase your expertise. Ensure your specific expertise is visible to all who might need or refer an engagement. This can mean letting prospective clients know that you have handled high-profile, successful projects by featuring testimonials or case studies on your website or marketing materials. It can also mean contributing articles to industry publications or engaging on social media, such as LinkedIn. Some valuation professionals offer programs to help business owners grow the value of their business long before an exit, and that can be an effective way to grow your valuation business.
Develop relationships with other professionals outside your firm. Referrals to valuation practitioners often come from other professional services providers – lawyers, bankers or accounting firms that don't conduct valuations, for example. Some valuation experts teach continuing professional education (CPE) classes or offer to speak at conferences and trade shows of these providers in order to boost their visibility and win clients. A separate study by Hinge found that 30 percent of referrals to professional services firms arose from hearing a speech by the service provider. Another idea is to contact an industry trade association (e.g., construction, manufacturing) and offer to host business owners for an educational session on growing the value of their businesses.
Work on your website. Since many buyers of professional services research providers online, it is vital to have a professional-looking, high-quality website, according to the Hinge and NACVA study. An outdated, bare-bones website can also kill referrals from other professionals looking to connect their clients with valuation practitioners. In addition to having current information about your services and staff qualifications, consider optimizing your website so that it can be found in the search rankings when clients or other professionals are looking for a local valuation firm.
Help others. The Hinge/NACVA survey found that the more referrals you make, the more referrals you are likely to receive, so look for opportunities to refer clients to other professional service providers. "Reciprocity pays," the study said. While average survey participants had received 7 referrals in the previous 6 months, respondents who themselves provided the most referrals had received over 18 referrals.
Once you have a referral or prospective client, it is likely they will be looking to pay the lowest fee possible for a valuation, even if they don't exactly know what is involved in the various types of estimates for businesses, securities and other ownership interests. Helping the client understand the differences in valuation services of varying costs ensures professional standards are met and fosters good communication for the engagement. One option is to use a practice aid, like one recently developed by Sageworks and Chartwell, that outlines the differences between when a calculation of value is performed and when a full valuation is best. Download a copy here: "Valuation Engagement vs. Calculation Engagement."
Technology can also help win the engagement, according to Brickley DeLong partner Thomas E. Vereecke, CPA. He signs in to the web-based Sageworks Valuation Solution to help prospective clients understand how valuations work and why the engagement will be billed the way it is, showing them all of the steps that valuation professionals go through in the valuation. "People get a better feel for something they've never had exposure to," Vereecke says. "It's a really nice selling point."
Additional Resources
Practice Aid: "Think Like Your Client: Winning Valuation Engagements with Business Owners"
Whitepaper: "How to Scale a Valuation Practice within Your Accounting Firm"
About Sageworks Valuation Solution
Sageworks Valuation Solution is a web-based, business valuation solution that helps firms streamline workflow, scale existing processes and increase realization rates. Explore features and benefits by watching a one-minute walkthrough video.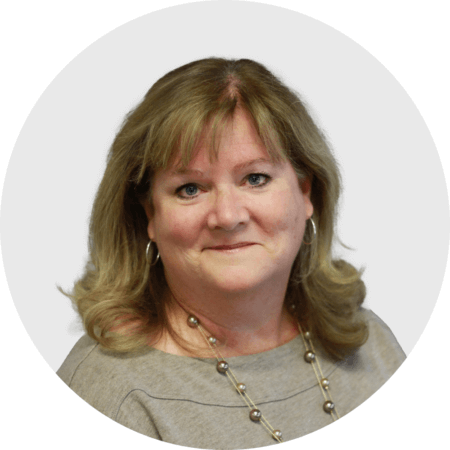 Mary Ellen Biery
Senior Strategist & Content Manager
Mary Ellen Biery is Senior Strategist & Content Manager at Abrigo, where she works with advisors and other experts to develop whitepapers, original research, and other resources that help financial institutions drive growth and manage risk. A former equities reporter for Dow Jones Newswires whose work has been published in