How to navigate technology choices: New resource available
There's a reason many people wait until their mobile phone is hopelessly outdated before getting a newer version. Technology change can be overwhelming.
Learning about new phones, selecting one that best meets current and future needs, ensuring it's a fair price and getting it to work the way it should are among the steps that inhibit many people from "upgrading" until they absolutely have to.
It's the same for accounting and advisory firms that know they should upgrade their technology for security reasons or to become more efficient or to accelerate growth. The process of deciding what challenges to tackle with technology, then evaluating the choices and making sure everything works as intended can discourage even the most willing tech adopters. After all, dealing with the current compressed workload is already a top challenge for most accountants, which means taking time to learn about and review technology can easily fall to the bottom of the to-do list.
Help navigating tech choices
Sageworks, a financial information company, recently released a resource to help firms navigate technology choices and ensure that what they select meets their needs. Tech Roadmap: Selecting the Ideal Solutions to Thrive in Business Advising offers practical strategies from Sageworks and 11 leading experts in technology and practice management to help firms make technology decisions to propel their growth.
Some of the accounting and business advising industry's top thought leaders provide practical advice for defining technology needs so that solution requirements are clear when it comes time to begin evaluating specific technologies or vendors. They also share their real-world advice for ensuring the solutions work for a firm once implemented.
Firms viewing technology as a strategy or asset rather than an expense are working to provide more value to clients, and are, therefore, among the most successful firms and valuable firms. Tech Roadmap helps boil down the process of evaluating and choosing technology to help make it easier.
The list of sources in this guide reads like a "Who's Who" in accounting and business advising. Thought leaders such as Greg Lafollette, strategic advisor to CPA.com, caution firms about the tendency to continue to do things the way they've always done them. James C. Bourke, WithumSmith+Brown's technology niche practice leader and director of firm technology, explains that the most successful and profitable firms in the future will be those enhancing areas of their practices related to advisory services. Charles Hylan, a marketing and practice management consultant, coaches readers on how to avoid getting on the "ready, aim, aim, aim, aim, aim" track when it comes to pulling the trigger on technology investments. Other experts featured include Erik Asgeirsson, L. Gary Boomer, J. Carlton Collins, Rita Keller, Dana "Rick" Richardson, Donny Shimamoto, Doug Sleeter and Brian F. Tankersley.
Tech Roadmap's three chapters answer the following critical questions related to technology choice:
• The Groundwork – What needs to happen at a firm before it begins vetting specific technology?
• Addressing Challenges With Technology – What types of technologies should be considered?
• Making Tech Work – How can firms ensure technology is adopted successfully?
Learn more by downloading Tech Roadmap: Selecting the Ideal Solutions to Thrive in Business Advising.
Additional Resources
Webinar: Everyday Technology for Everyday Challenges: Free or Low-cost Tech Solutions to Help Grow Your Firm
Practice Aid: 10 Keys to Growing an Advisory Practice
About ProfitCents
ProfitCents helps thousands of accounting firms and business consultants acquire and retain clients through differentiated, high-value services. Build or strengthen an advisory practice, leverage robust benchmarking data or streamline the audit process. Learn more by watching a brief overview video.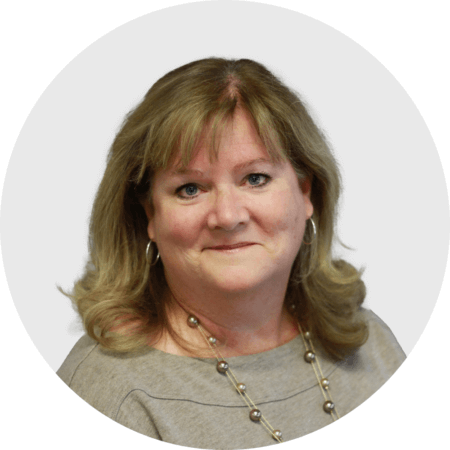 Mary Ellen Biery
Senior Strategist & Content Manager
Mary Ellen Biery is Senior Strategist & Content Manager at Abrigo, where she works with advisors and other experts to develop whitepapers, original research, and other resources that help financial institutions drive growth and manage risk. A former equities reporter for Dow Jones Newswires whose work has been published in