How to prepare now for FASB CECL model: Part II
**The FASB issued the final CECL standard on June 16, 2016. For up-to-date information and resources, access the updated CECL Prep Kit.
With the changes that could occur as a result of the FASB's CECL model, many financial institutions are uncertain as to what they can be doing now to prepare. In part I of this post, improving data collection was discussed as one way to prepare. Capital planning and ensuring model flexibility are two other ways institutions can prepare now for the potential changes.
Capital Planning
Most analysts and bankers believe that the CECL model will increase an institution's allowance reserve. According a poll conducted earlier this year by Sageworks, most bankers expect the increase to be 10–50 percent, requiring a one-time capital adjustment. 
Several of the comment letters expressed concerns that this one-time adjustment would be required at the same time as the increases under Basel III. This was a valid concern, as most community banks would be severely strained by such capital adjustments occurring almost simultaneously.
However, the final Basel III guidance released in July 2013 included compromises for community banks, limiting the strain on their capital. Due to these concessions, the focus can be on the one-time adjustment for the ALLL once the new FASB guidance is released. Therefore, institutions should take proactive steps to increase capital in advance of the changes.
Model Flexibility
As current ALLL models are updated each month or quarter, institutions should consider the potential changes and try to make current models flexible enough to adapt. Spreadsheet-based models may need to be significantly reworked to accommodate the new guidance, so limiting hard coded cells and maintaining clear documentation on the model will be critical. This is especially true when there has been turnover in staff, and the original author of the model is no longer with the institution. It may also be worthwhile to consider an automated ALLL solution ahead of any changes taking effect.
For more tips on how to prepare, download this whitepaper: FASB's CECL Model – How to Prepare Now.
A webinar on the same topic will be held on Tuesday, August 27th and is co-hosted with top-ten accounting firm CliftonLarsonAllen. Register here.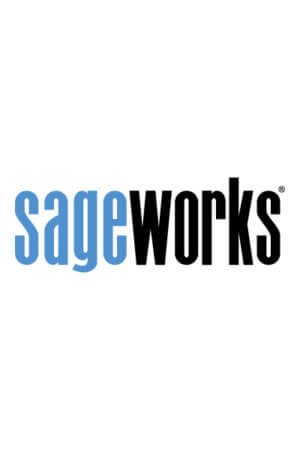 Sageworks
Raleigh, N.C.-based Sageworks, a leading provider of lending, credit risk, and portfolio risk software that enables banks and credit unions to efficiently grow and improve the borrower experience, was founded in 1998. Using its platform, Sageworks analyzed over 11.5 million loans, aggregated the corresponding loan data, and created the largest