How to retain "A" clients
In an economic climate where so many decisions come down to dollars and cents – particularly for small businesses – it is important for accountants to illustrate your worth. Perhaps surprisingly, then, more often than not, a client's decision to leave their current CPA or accounting firm comes not from cost of services, but a breakdown in the business relationship.
Taking the time to check in with your top clients to ensure that they are happy with their current services can pay off in a big way for both the accountant and the customer. The customer will appreciate the effort and personal attention; the accountant can gain insight into what is working or not working for that particular client. Through communication, the business relationship can flourish – and potentially grow.
So what are the first steps to maintaining a roster of your best clients? Here are a few easy tips to get started:
First, identify which clients to target. This may sound obvious, but by taking a closer look at the entirety of the practice you can spotlight the most important customers to retain. The target list could include:
• New clients. Develop healthy relationships and foster "A" clients from the start.
• Clients receiving only one service. Cement the relationship by cross-selling additional services.
• Clients with the highest lifetime value to your firm. These are the "A" clients.
Once a target list has been determined, build out a strategy and timeline for the retention efforts. Forming a plan of action will keep you and any others on track for success. Part of this plan should include some key points or message for communicating with the existing clients. While the dialogue shouldn't seem scripted and should be open and friendly – giving the customer ample opportunity to speak up about any issues or concerns – it is important to have a few notes to keep the conversations on target. This is not only an opportunity to demonstrate the value your firm provides, but also a chance to identify areas for improvement (such as services this particular client doesn't need or isn't fully utilizing), and occasions to up-sell needed services.
Now that the plan and messaging is determined, ask yourself a few questions about each target client: When is the best time to reach out to this customer? Is this company or individual in the thick of their "busy season?" Knowing details like this about a client's work, and reaching out when they may have the most free time to discuss their needs will showcase that you care about their business and them. Finally, what is the best method to have this conversation? A ProfitCents survey indicated that 70 to 80 percent of the value that clients perceive comes from sitting down and talking about their needs.
The AICPA estimates it costs 11 times more to acquire a new client than to retain an existing one. Following these tips will help you stay on track with current customers and continue to develop lasting business relationships with them. For more ideas on maintaining a solid client roster, download the complimentary checklist: How to Retain "A" Clients.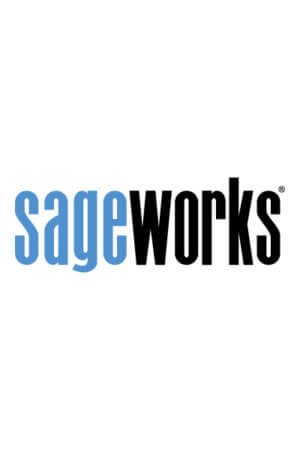 Sageworks
Raleigh, N.C.-based Sageworks, a leading provider of lending, credit risk, and portfolio risk software that enables banks and credit unions to efficiently grow and improve the borrower experience, was founded in 1998. Using its platform, Sageworks analyzed over 11.5 million loans, aggregated the corresponding loan data, and created the largest