How to run quarterly roundups and use balance business scorecards at your firm
By Rich Greene, CEO – Director, Clarus Advisors
The great Yankee catcher Yogi Berra once said, "If you don't know where you're going, you might not get there." 
I am confident that your clients have strategic plans, business plans and budgets. I am also confident they are keenly aware of their gross and net profit margins. However, what do their plans or budgets mean if they are not put into the context of their industry's trends and economic/regulatory factors? Without doing so, how will they be able to see and analyze opportunities and threats? If most of your clients are like mine, they do a great job of working in their businesses. They even do a great job of creating a vision and plan. However linking them and understanding how external factors impact those goals and objectives is a challenge for many businesses. As a trusted advisor – you can help bridge the gap by empowering your clients to implement two critical programs- quarterly roundups and a meaningful balanced business scorecard.
Roundups function like an internal board meeting. The focus of roundups are "on the business" versus the day-to-day of "in the business". These meetings should include key leaders within the business and key advisors from outside the business. This might include one or more of the following professionals; Accountant, Attorney, Consultant, and or Financial Advisor. Key characteristics of a quarterly roundup should:
1. Be focused and forward looking
2. Be off-site and during non-working hours: The team needs to be free of day-to-day distractions in order to focus on the task at hand – determining where the company should be heading.
3. Be focused through consistent agendas: Agendas need to follow a consistent format and each member should be responsible for at least one component of the agenda. 

Agendas at a minimum should include:
1. Economic Impacts: Regional, National, and Global factors that are or may impact the business (i.e. commodity prices, transportation, growth, etc.)
2. Competitive Impacts: New entrants, new strategies.
3. Overall Industry Trends: Risks, opportunities and industry financial performance
4. Internal Review: Financial Review, Operations and Sales Performance and Voice of the Customer.
Create action items and accountabilities: What actions will take place and what are the anticipated outcomes from these actions? Those who are responsible and accountable for carrying out each action item needs to be clearly assigned and then evaluated at the next quarterly roundup.
These roundup meetings need to be crisp; ninety minutes to two hours at most. One of the primary tools that will drive the discussion, keeping everyone on track and ensuring accountability, is a consistent method for measuring progress against not only internal budgets and objectives, but also against industry performance (Balanced Business Scorecard).
Balanced Business Scorecards:
A Balanced Business Scorecard is significantly more than a budget or financial report that covers sales and key ratios. While budget performance and key internal ratios need to be included, your clients need to have a 360-degree view of what is happening within their market and industry. While areas of measure will vary from client to client, key metrics, beyond the normal financial and sales reporting, that should be included are: 
1. Net Promoter Score: This is your client satisfaction number and helps your client not only keep track of customer satisfaction, but also understanding their needs/wants in greater detail.
2. Industry Trends: This data can be obtained from services like First Research.
3. Industry Comps: Your client may be happy with a 30 percent gross margin, but if industry peers are getting 42 percent gross margins then there is huge opportunity. Products like ProfitCents from Sageworks are powerful benchmarking tools that should be included in any Balanced Business Scorecard. 
Your objective as a trusted financial professional must be to provide the guidance and tools to help your clients "see around corners" and anticipate issues before they become monumental problems. Adding a Quarterly Roundup with appropriate benchmarking and performance metrics will keep your clients focused on their goals and objectives versus chasing the problem of the day.
Additional Resources: 
eBook: Building Value: The 5 Keys for Achieving Success 
Checklist: How to Embrace Technology and Grow Your Firm
About ProfitCents
ProfitCents helps thousands of accounting firms and business consultants acquire and retain clients through differentiated, high-value services. Build or strengthen an advisory practice, leverage robust benchmarking data or streamline the audit process. Learn more by watching a brief overview video.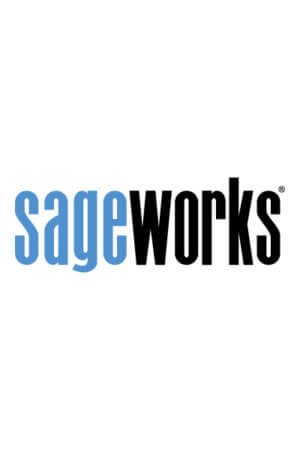 Sageworks
Raleigh, N.C.-based Sageworks, a leading provider of lending, credit risk, and portfolio risk software that enables banks and credit unions to efficiently grow and improve the borrower experience, was founded in 1998. Using its platform, Sageworks analyzed over 11.5 million loans, aggregated the corresponding loan data, and created the largest