How to say "no" to an accounting client this busy season
Busy season is a time when accountants may find themselves regretting having taken on a particular client, especially when completing the work takes time that could have otherwise been spent on a more pleasant, profitable or valued client. While many accountants would love to have more business to generate more revenue for the practice, there are times when it's better to have fewer good clients than to have a larger number of bad ones.
For many people, however, it's hard to say "no" even when it's clearly the right thing to do. There are several approaches you can take this busy season to tell a client you can't perform certain work for him or her.
Sandi Smith Leyva, founder of the Accountant's Accelerator Network, which advises accounting practices, says one way to soften the "no" is to remember that a lot of other accountants starting practices might love to have your "client rejects." "Unless the client is dishonest, think about referring them out to a solo practitioner just getting started," she says. "You may even be able to receive a referral fee, depending on your credential's ethics and regulations."
Another way is to make sure you mention the firm's policies up front. Mark Burch EA of Burch & Associates, a Lincoln, Neb., accounting firm, says some prospective clients will withdraw their request for help once they learn the firm uses retainers. 
He also doesn't shy away from citing professional standards when talking with prospective clients. "I had a new [prospective client] the other day who had a complex integration of multiple flow-through entities, and he said, 'I just need you to do my returns and all the accounting I do is straight,' " Burch said. "I told him, 'We have to perform a certain level of due diligence, and I can't perform tax returns without a certain amount of due diligence.' " 
At the same time, he tries to offer alternatives – offering to file an extension and do the work later or, for someone facing an audit, perhaps offering to call the auditor to see if the audit can be pushed back. Offering extensions does two things, he says. "It doesn't put immediate pressure on us, and it helps spread revenue out" through the year.
In any case, Burch says, his firm prioritizes clients' needs and does what's possible without compromising the firm – even if it means saying "no" every so often.
"I refuse to do bad work," he says. "I take a lot of pride in my business, and I'm not going to let one bad customer or 10 bad customers ruin our firm and what my father started 43 years ago."
If you have to flat out say no to a client altogether, some experts recommend saying as little as possible. Being brief, honest and respectful can go a long way to helping you say "no" more often when you need to.
For more information on improving your relationships with clients and prospects, attend the free webinar, "How to transform client relationships in your accounting firm."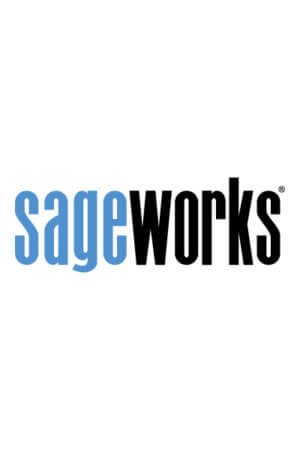 Sageworks
Raleigh, N.C.-based Sageworks, a leading provider of lending, credit risk, and portfolio risk software that enables banks and credit unions to efficiently grow and improve the borrower experience, was founded in 1998. Using its platform, Sageworks analyzed over 11.5 million loans, aggregated the corresponding loan data, and created the largest