How to simplify valuation report writing
When confronted with multiple clients, each requiring days of your time or your employees' time to produce a customized valuation report, it is common to ask: How can I make this process easier? How can I make this process more productive for my bottom line? 
In speaking with financial professionals daily, the Sageworks team has generated a few recommendations that any valuation professional can follow to streamline the valuation report-writing process.
1) Get the documents, all the documents 
When a valuation professional asks a client for financial data, a fast response or a hastily produced packet of spreadsheets might not paint a complete picture. 
Alongside colleagues at your firm or elsewhere, develop a checklist of key documents that may not apply to every engagement but will account for every document you could possibly need. Tailor that list to each engagement so that you'll never miss a critical document. For example, Sageworks Valuation Solution provides a built-in document manager with a list of recommended documents and a web-based interface to access those documents from any computer. Share that list with your client to make the valuation process clear and less stressful for the client. 

Secondly, and perhaps more importantly, ask twice. Following up politely can move a project forward and finish the valuation on time. Don't hesitate to call the client. Clients such as first time business owners might become overwhelmed with the valuation process and might not understand how to obtain the right documents. A friendly follow up conversation may be exactly what the client needs to work through the complexities of document gathering. 
Receiving key documents at the beginning of an engagement will ensure that they don't appear later in the process and create disruptive or duplicative work.   
2) Create context for intangibles
In the popularized world of startups, execution, rather than strategy, can be the difference between early success and early failure. In another example, a Fortune 500 CEO might reach the best decision quickly by leveraging decades of previous experience. Both examples – albeit very different – speak to the value of human capital. 
Intangible assets like talent, intellectual property and the collective goodwill of a business can be included in the value of a company. A business owner may not consider the value of these assets, so it's the responsibility of the valuation expert to identify intangible assets and define their value, particularly for the asset approach. 
That being said – context matters. 
The context of a business owner's goals, experiences, and decisions can alter the value of a company. To determine the true value, ensure that you've answered the question, "Why is the client interested in a valuation?" 
For example, if an owner is looking to sell, but she and her business partner plan to leave the business post sale, the intangible value must be discounted. 
On the other hand, some companies are purchased specifically to acquire a talented team, so, in those cases, individuals contribute significantly to the total business value. 
Lastly, a manufacturer looking to grow his operations might wonder if the new manufacturing process he invented can be patented. His late nights experimenting with equipment might have increased the business value through intellectual property value, but without a business valuation expert to investigate, identify and construct the intangibles, the overall value could be dramatically underestimated or overestimated. Ask questions to create context for your next valuation. 
3) Be consistent 
While valuation is subject to an expert's investigation and chosen articulation of a business's value, there are elements that can be simplified down to a basic process. Streamlining the valuation engagement will leave more time to focus on the areas that require your professional judgment. 
In the same way you can utilize a document checklist, consider which components of a valuation are recurring, if not duplicated entirely, with each new valuation engagement. 
Where possible, leverage the same financial formulas, the same documents, the same questions and the same talking points to guarantee that each valuation is accurate. Avoid re-entering the same data multiple times when calculating formulas. Or, use a software solution that already incorporates industry data or populates data automatically.Consistency will allow the valuation team to save time and reduce the chance of errors. According to 13 individual field audit studies including major accounting firms, spreadsheets containing over 150 rows have a 90 percent chance of errors. Furthermore, only 66 percent of errors were found. 
Human error is likely with thousands of lines of data and complex, sometimes home-grown processes. Minimize the possibility of errors through a consistent valuation process. 
Firms looking to scale their valuation practice and to simplify report writing can use software solutions like Sageworks Valuation Solution to maintain a consistent, accurate approach to valuation engagements while retaining the flexibility to customize each report to the individual client. 
Sageworks Valuation Solution
Sageworks Valuation Solution is a web-based, business valuation solution that helps firms streamline workflow, scale existing processes and increase realization rates. Explore features and benefits by watching a one-minute walkthrough video.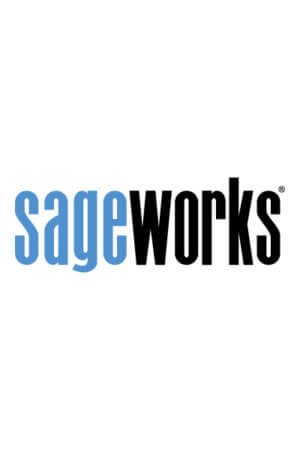 Sageworks
Raleigh, N.C.-based Sageworks, a leading provider of lending, credit risk, and portfolio risk software that enables banks and credit unions to efficiently grow and improve the borrower experience, was founded in 1998. Using its platform, Sageworks analyzed over 11.5 million loans, aggregated the corresponding loan data, and created the largest