How Will the Apple Watch and Other Tech Evolutions Impact Banking?
That five-inch screen is ready to move to your wrist, and, perhaps surprisingly, that affects a lot more than just your wallet.
It's not just the technology industry that is constantly evolving – many other industries must also remain adaptable to the changing landscape of the American consumer. One such industry is banking. While many bank and credit unions are consistently updating their financial technology behind the scenes to ensure smooth back-end processes, tech upgrades for consumer-facing products and services are increasingly important to customer satisfaction and retention.
The onset of the Apple Watch required chief technology officers and developers at financial institutions to ensure that their mobile app translated to the latest wearable tech. Then, marketers had to promote that message to both existing and potential customers. It's a big job to keep up with the Apples of the world.
An American Banker article, "Beyond Apple Watch: Banks Explore Apps for Other 'Things'," provided some additional insight to the ways in which banks, credit unions, and their vendors are preparing for the day when everything is "smart" and connected online. A spokesperson for FIS, the largest vendor of technology to banks, commented in the article that the company is exploring innovations running the gamut from easier ways for a customer to check their bank balance to turning a car into a literal mobile wallet. The company rep said, "For example, pulling up to a gas station, the car is recognized and the pump is turned on and authorized… or going through a fast food drive-thru and via a beacon/Bluetooth/other technology the transaction is completed from the car immediately after ordering." An innovation like that can make the Apple Watch and Bitcoin seem archaic in comparison.
Other tech updates in banking aim to make their customers' experience more personal and convenient. According to the article, USAA recently updated its mobile app with an augmented reality feature that utilizes the phone's GPS signal to research the average rates to rent or buy a home in that particular area. Hillary Law, director of enterprise production innovation at USAA, says that the new feature was designed to simplify the home buying process for their members, particularly since they relocate more often than the average American. For a member that finds himself 2,500 miles from their previous home looking to lease an apartment, they need search no further than their mobile app. That convenience is key to the customer, likely making him/her a happy one.
Meet customers' technology expectations and create a better lending experience.
The future of wearable tech isn't a certain one, though. The piece points out that it remains to be seen what consumers will want to buy and wear, naming a recent study from Carlisle & Gallagher Consulting Group that found 82 percent of consumers would not purchase a wearable device. About 53 percent of those consumers felt that the aesthetic was important in wearable tech – citing that they want an attractive accessory.
Regardless of where the wearable tech trend lands, at least some piece of a customer's positive banking experience will rely on adaptability going forward. Obviously how important a bank or credit union's adaptability is will vary by consumer. Needless to say, maintaining a great (or even acceptable) level of adaptability to new technology for financial institutions is pricey. Given that consideration, many of the national and regional institutions are able to invest the funds and resources to keep up with their customers' tech. For community banks and credit unions, this may be more of a challenge. But not necessarily one that translates to a dissatisfied customer. For those institutions keeping up with the Apples of the world is a more conscious decision, which often means finding a balance of adapting to their customers' tech needs and their own annual tech budgets.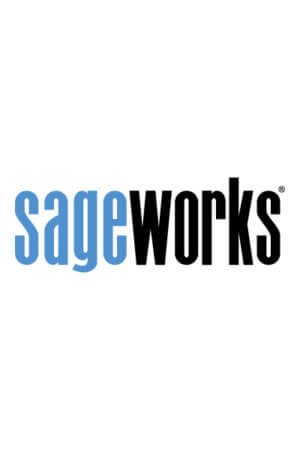 Sageworks
Raleigh, N.C.-based Sageworks, a leading provider of lending, credit risk, and portfolio risk software that enables banks and credit unions to efficiently grow and improve the borrower experience, was founded in 1998. Using its platform, Sageworks analyzed over 11.5 million loans, aggregated the corresponding loan data, and created the largest