Identifying the best reports for stress testing
According to experts, tackling the richest data points first can also help banks generate meaningful reports analyzing risks sooner. As you add data, the detail of your analyses can always be stepped up.
Sean Delehanty, senior credit officer of Omnibank, N.A., said that once OmniBank had gathered substantial data, it began deciding what kind of reports would be most useful. He said that's the time for the bank president and the credit department to be asking: Do we want to find out what loans or what borrowers are struggling? What industries seem to be struggling? Knowing what we know about our market, do we want to stress those industries that may be having a problem in order to target future problems?
Deciding how often to run the reports and how often to share them with the bank's board is also important, he added. Generally, stress testing in some variety along with accompanying reports for the board should occur on a quarterly basis.
Finding the reports that make the information as simple as possible but also useful can be challenging, Delehanty said, but examiners have provided input on the process.
"I sat down with the examiners … and showed them a segment of our portfolio – the income-producing properties – and said, 'This is what we've focused on for about the past three or four months; we're about 90 percent done with our input and here are some reports and how we plan to use them in the future,'" Delehanty said. "They seemed to be, for one, pretty impressed that … our bank was this far along in the process and that we were thinking about that."
Examiners were also encouraged by OmniBank's ability to demonstrate what kind of potential losses it might have if a certain stress happened and how that might affect the bank's balance sheet.
At the same time, examiners offered helpful guidance on making sure OmniBank maintains accurate information for all of its stress tests, an issue that is obviously a challenge for financial institutions. Delehanty said he works closely with his bank's note department to make sure he's aware of adjustments to charge-offs so that he can account for that loan differently in the stress test.
Experts agree that developing a stress test system will go more smoothly if the institution's board and management are supportive of the need. Delehanty recommends having a small group of people assigned to and focused on the project. "Having one person working through it drags it out more," he said.
Joseph J. Hill, president and chief executive officer of New York consulting firm CEIS Review, advises to "Just be organized and don't panic. Take it a step at a time and be intelligent about it. The examiners want to see a process going on … they're not looking for a miracle overnight."
For more information on stress testing approaches and methodolgies, download the whitepaper Stress Testing: The Who, What, When and Why.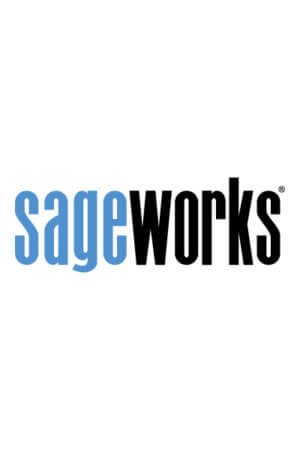 Sageworks
Raleigh, N.C.-based Sageworks, a leading provider of lending, credit risk, and portfolio risk software that enables banks and credit unions to efficiently grow and improve the borrower experience, was founded in 1998. Using its platform, Sageworks analyzed over 11.5 million loans, aggregated the corresponding loan data, and created the largest