IMF, Manufacturers' Gloomier Outlooks Support Financial Professionals' View
More pessimistic outlooks by The International Monetary Fund and the Manufacturers Alliance/MAPI this week reinforce what financial professionals have been telling Sageworks in recent weeks: That most of them expect the economy to be about the same or worse a year from now.
The IMF in its World Economic Outlook on Tuesday cited political divisions on fiscal policy, the continued weak housing market and volatility in the stock market as it lowered its forecast of growth for the U.S. economy. The IMF sees only 1.8 percent growth in the U.S. economy next year, down from its June forecast of 2.7 percent.
Meanwhile, business concerns and the weak consumer sector prompted the Manufacturers Alliance/MAPI on Wednesday to cut its 2011 and 2012 forecasts for manufacturing production. The organization now forecasts manufacturing will increase 4 percent in 2011 and by 3 percent in 2012. The group's May forecast was for a 6 percent increase this year and 4 percent gain in 2012.
The tempered forecast came as the group reported that manufacturing industrial production, measured on a quarter-to-quarter basis, was relatively flat in the second quarter of 2011 after expanding at a 7 percent annual rate in the first quarter. 
"A number of shocks adversely affected the economy and the manufacturing sector in the first half of 2011," said Daniel J. Meckstroth, MAPI's chief economist. "Abnormal events included severe winter weather and spring flooding, the Japanese tsunami's effect on the supply chain, high commodity prices (particularly food and oil), and a surge in home foreclosures. Fortunately, automakers are bumping up production schedules because of low inventories, and both food and oil prices are falling.
MAPI continues to expect manufacturing will outperform GDP growth, which the group estimates will be 1.6 percent in 2011 and 2.1 percent in 2012.
Both of the gloomier outlooks aren't surprising, considering what financial pros told Sageworks in a recent survey. More than 54 percent of those polled believe the economy a year from now will be in much the same condition as it is today. According to these respondents, the next year will be lackluster for American businesses, which means we shouldn't anticipate much change in the 9.1 percent unemployment rate. Nearly 22 percent of those surveyed believe the economy will take another turn for the worse, and only 24 percent expect to see some improvement.
The survey, taken from Aug. 19 through Sept. 9, asked 613 accounting and banking professionals at CPA firms, banks and credit unions across the U.S to characterize what the economy will look like a year from now, based on conversations with their business clients. Sageworks, a financial information company and the leading provider of private company data, also provides financial statement analysis software. 
The malaise among business and financial reporting professionals about the economic outlook contrasts sharply with more optimistic views expressed in earlier surveys by Sageworks, when 89 percent of professionals at accounting firms expected businesses to maintain or grow their staffs in 2011 than in 2010. Similarly, more than 57 percent of financial institutions polled in the fall of 2010 expected to make more or make significantly more commercial loans in 2011 than in 2010.
The pessimism is also surprising given businesses' success so far in 2011. Revenue for privately-held firms across all industries has grown by nearly 7 percent since January 1, 2011, according to Sageworks data. Similarly, private companies have learned to get by with less, increasing their profit margins by more than 2 percent aggregately since 2009 when businesses were under pressure to cut costs. And, since many companies had to resort to layoffs, the average profit per employee concurrently increased by more than 50 percent between 2009 and 2011, reaching a 10-year high at $15,278 per employee.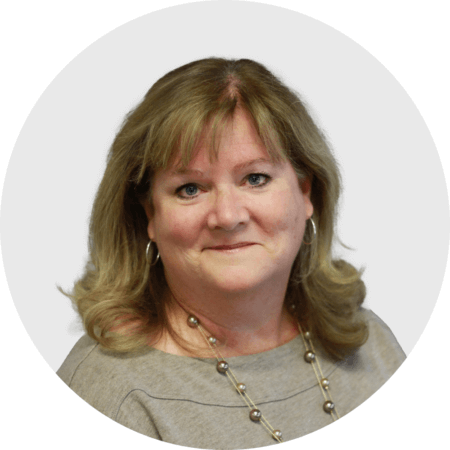 Mary Ellen Biery
Senior Strategist & Content Manager
Mary Ellen Biery is Senior Strategist & Content Manager at Abrigo, where she works with advisors and other experts to develop whitepapers, original research, and other resources that help financial institutions drive growth and manage risk. A former equities reporter for Dow Jones Newswires whose work has been published in