Investors may like Facebook, but it is richly valued – Sageworks CEO
Facebook's initial public offering, scheduled to begin trading on May 18, will have a rich valuation compared to other big tech players, according to Sageworks CEO Brian Hamilton, a noted expert on privately held companies.
"To put Facebook's valuation in perspective, if Apple, which manufactures tangible products, was valued at a multiple comparable to Facebook, Apple's market capitalization/value today would be approximately $2.7 trillion," Hamilton said, noting Apple's current market capitalization is about $500 billion. 
Facebook's annual revenue in 2011 was $3.7 billion, and its IPO value is estimated at $95 billion, resulting in a multiple of about 25 times sales, according to Hamilton.
"When Microsoft went public, its valuation was over $500 million, and its trailing annual sales were $140 million, a multiple of approximately 4," he said. "Investing in the Facebook IPO may turn out to be a great investment, but, right now, the stock is clearly not a bargain, independent of revenue or customer acquisition forecasts or a new optic based upon a cloud computing environment." 
Through its cooperative data model, Sageworks collects financial statements for all types of private companies from accounting firms, banks and credit unions. This proprietary data provides a unique window into the performance of privately held companies.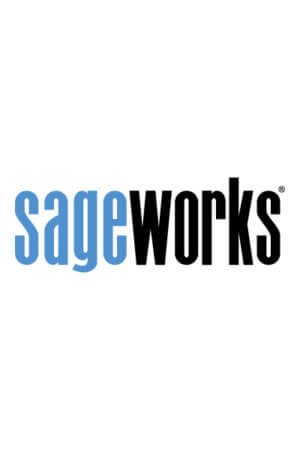 Sageworks
Raleigh, N.C.-based Sageworks, a leading provider of lending, credit risk, and portfolio risk software that enables banks and credit unions to efficiently grow and improve the borrower experience, was founded in 1998. Using its platform, Sageworks analyzed over 11.5 million loans, aggregated the corresponding loan data, and created the largest