June and July: The months of accounting conferences
June and July have notoriously been the months that most firms use to
attend accounting industry conferences. Though June is coming to a close, it is
not too late to think through how your firm may be able to benefit from this
time out of the office and away from clients.
Above all, conferences will serve your firm by providing insight into your existing
and potential service offerings and by opening up many networking opportunities
for you and others from the firm. Whether or not your accounting firm is a
large or small firm, these opportunities are essential to good business and
growth within the firm.
Insight
Not all conferences serve the same audience. So if a goal of the accounting firm is to
gain insight into different service lines, it would be important to perform
some due diligence to see which conference address your interest.
A simple way to do this is to first assess the firm's strengths and weaknesses. These can be performed through a quick, internal survey of your employees to identify where they feel they could use continuing
education or what professional skills they want to hone. Another way to assess
strengths and weaknesses is by gathering information from current or even
former customers to ascertain the types of services in which they would be
interested.
More than likely, you already have an idea of the firm's
strengths and weaknesses, so select the conference that speaks to those lines
of business (i.e., a specific industry vertical, business valuations, business
consulting, audit regulations, etc.) or addresses the firm's objectives (e.g.,
attracting new clients, expanding consulting services, etc.).
While attending the conference make sure to take notes on the information and
converse with other attendees about ideas and questions you have. As the ideas begin
to flow and develop, share the information you have learned with individuals in
your firm that would benefit from the information. Then, consider how your
customers could benefit from what you've learned. There are likely to be new
topics covered in which you can develop content
marketing. The relevant customer-facing topics can be used for blogging, whitepapers
and posting on social
media are all ways in which you can also make the conference takeaways
differentiators for your firm.
Networking
Networking often seems like a vague term
because it is used for so many different events, functions and meetings. And
while your firm is most likely already networking with potential clients,
accounting industry conferences offer the opportunity for your staff to network
with other professionals.  It serves at
least two purposes: shows investment in the firm's staff and offers up ideas on
what other firms may be doing that your firm should also consider. If provided
an attendee list, plan ahead and identify your peer firms (maybe similarly
sized, serving a similar market, etc.) that are not considered a direct
competitor. It may be wise to provide attendees with specific questions or
themes on which to seek peer feedback, for example:
• Areas of growth for the firm
• Challenges they may be having or challenges that your firm has and how the other firm is tackling them
• Other conferences or continuing education opportunities that have been helpful
• Regulatory changes that have impacted your firm or might in the future
Considering
the ROI before attending a conference is imperative. Research shows that the average
professional invests $2,500 into networking each year. Often times these
investments are put into low-yield opportunities like networking lunches and
community engagement. Though these activities are important to business growth,
they often miss the mark in generating larger opportunities for your firm. Clients
have noted that attending conferences often doubled their investment of setting
aside the time and resources to be attend.
Finally and most importantly send individuals from your firm who are both sociable and attentive
to the material that will be presented. Set goals with them before the event about the objectives your firm may have: maybe talent recruitment, partnerships or answers to some of the questions previously
suggested. After the event, assess achievement toward these goals and determine
how you want to proceed with conferences in the future.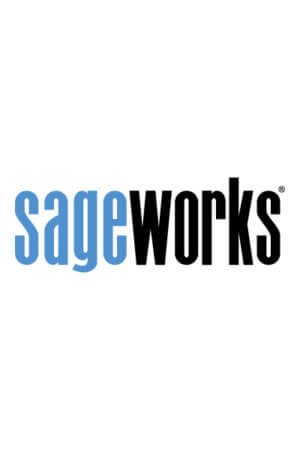 Sageworks
Raleigh, N.C.-based Sageworks, a leading provider of lending, credit risk, and portfolio risk software that enables banks and credit unions to efficiently grow and improve the borrower experience, was founded in 1998. Using its platform, Sageworks analyzed over 11.5 million loans, aggregated the corresponding loan data, and created the largest