Leverage social media to market business valuation services
Much like peanut butter and jelly, social media and content marketing are two things that go together in the world of forward-thinking marketers and business owners. So how does a firm get started using social media to build their valuation practice? Given the competing pressures on business valuation professionals or accounting firms that have developed this area of the business, neither of these two topics are likely to take high priority on your daily to-do list. But they should. Marketing yourself or your firm to potential new clients can happen anywhere, anytime. So, after you've stepped out of the office to market your services via networking and/or attending trade shows, it's time to dedicate a few of your in-office hours to joining the social media world.
While you can market your business valuation services successfully in just about any form of social media, LinkedIn and Twitter are great choices for sharing your content marketing with potential new clients. LinkedIn allows you to share brief updates on your firm's offerings, or other pertinent industry news, as well as a link to your company website or blog where readers can learn more about your thoughts on a particular topic. Plus, one of the key benefits of LinkedIn is an engaged business-oriented audience. Since LinkedIn connects more than 300 million people around the globe, chances are that there's a subset of prospective clients who are using the site to network, job-hunt or recruit, too.
Twitter, on the other hand, can be used similarly – succinct updates that offer links to your content marketing or thought leadership articles – with a wider, general audience. While the two social media platforms have roughly the same number of active users, those who tweet are more likely to check-in often. The site sees about 500 million tweets sent per day. Additionally, casting a wider net via Twitter allows you to reach potential clients that may not otherwise be in the market for traditional accounting services, as well as to other service providers (such as attorneys) that could recommend your firm.
Starting meaningful and relevant social media conversations about business valuations can be easy if you keep a few things in mind:
Listen first. No matter your level of expertise within the valuation field, it's important to note the conversations that are already happening via social media on the topic. Before inserting yourself or your firm into an online discussion, do your research. There are a few valuable social monitoring tools, like Hootsuite, that not only help streamline your updates, but also allow you to set up alerts based on relevant hashtags (try those that are obvious like #businessvaluation or #valuation first; consider #IPO if you'd like to be a part of a national conversation on newly public companies). When someone tweets using the hashtag you've set up to monitor, you can easily follow the conversation and, once you get in the rhythm of the fast-paced platform, weigh in. Tools like this are very user-friendly, and often free to use their basic features (Hootsuite also offers paid Pro and Enterprise accounts for those especially socially-savvy).
Join groups. LinkedIn offers a captive business audience that can translate most directly to new clients. One way to capture the attention of business owners who may be in need of a valuation engagement is meeting them where they live – in LinkedIn groups. The social network offers a plethora of groups that share common interests – everything from other business advisors to not-for-profit organizations. By getting involved in a group that's relevant to your services or your firm's niche, you can post timely updates linking to applicable topics to a specific (and likely engaged) audience. Additionally, groups are a great source of information in general. Allow the topics discussed there to help you generate new ideas for future content marketing.
When your firm has established solid footing in the world of social media, and you've seen some leads roll in to grow your business, be sure to stay on top of trends in this arena. Regularly checking sites like Mashable or Social Media Today can help you stay in step with the latest in the marriage of content marketing and social media.
For more tips on building a valuation practice, download this complementary whitepaper or a checklist on How to Win New Valuation Clients.
*Image by SeriousEats.com
Sageworks Valuation Solution
Sageworks Valuation Solution is a web-based, business valuation solution that helps firms streamline workflow, scale existing processes and increase realization rates. Explore features and benefits by watching a one-minute walkthrough video.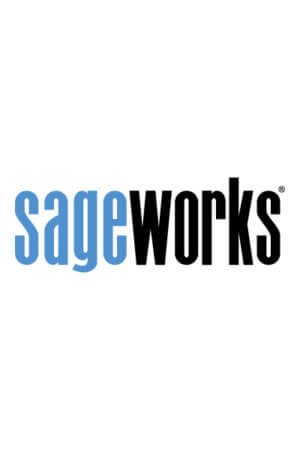 Sageworks
Raleigh, N.C.-based Sageworks, a leading provider of lending, credit risk, and portfolio risk software that enables banks and credit unions to efficiently grow and improve the borrower experience, was founded in 1998. Using its platform, Sageworks analyzed over 11.5 million loans, aggregated the corresponding loan data, and created the largest