Limited-service eating places (NAICS 722513) industry trends
The limited-service eating places industry includes eating places providing food services where patrons generally order and pay before eating. Most of these establishments do not have waiter/waitress service. They provide limited services such as cooking to order (i.e. per special request), bringing food to seated customers or providing off-site delivery. This industry comprises limited –service restaurants, snack and nonalcoholic beverage bars and cafeterias, grill buffets and buffets. At limited-service restaurants, patrons order items and pay before eating. Food and drink may be consumed at the restaurants, taken out or delivered. Limited-service restaurants may provide these food services as well as sell alcoholic beverages. Snack and nonalcoholic beverage bars sell specialty snacks such as ice cream, frozen yogurt, cookies or popcorn as well as nonalcoholic beverages such as coffee, juices or sodas. Cafeterias, grill buffets and buffets prepare and serve meals for immediate consumption using steam tables, refrigerated areas, display grills and other cafeteria-style of buffet serving equipment. At cafeterias, grill buffets and buffets, customers select from food and drink items on display in a continuous line or from buffet stations.
The Census Bureau's most recent data indicates that there are approximately 269,155 establishments within this industry.
According to Sageworks' industry data, the industry's net profit margin during the last 12 months was 3.98 percent. During this same time, the average gross profit margin was 59.61 percent.
The graph below shows business statistics for the average establishment in the limited-service eating places industry.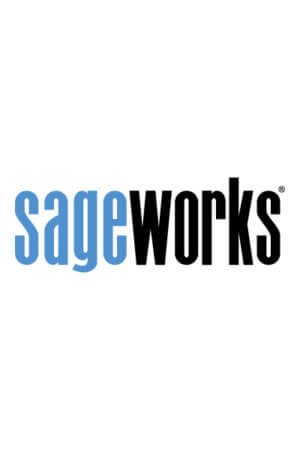 Sageworks
Raleigh, N.C.-based Sageworks, a leading provider of lending, credit risk, and portfolio risk software that enables banks and credit unions to efficiently grow and improve the borrower experience, was founded in 1998. Using its platform, Sageworks analyzed over 11.5 million loans, aggregated the corresponding loan data, and created the largest