Most popular valuation webinars of 2015
Looking back at 2015, the Sageworks valuation team hosted and attended webinars across a variety of topics from marketing a practice to finding the bias in a valuation. Each of the webinars listed below is available on demand to watch at no cost.
In this article, we highlight some of our favorite webinars from the year. We also offer a few tips to those planning their own thought leadership webinars as their firms gain traction as leaders in their market.
Everyday Technology for Everyday Challenges: Free or Low-Cost Tech Solutions to Help Grow Your Business
Description: Accounting and valuation firms require digital technology to power their websites, marketing efforts, customer surveys, meetings, and more.
From social media management to online surveys, learn about the latest and greatest digital solutions for your business. Technology can be a time-saving, revenue-boosting tool, so long as it's the right technology solution, used correctly. As a technology company, Sageworks' tech-savvy employees use the latest in online tools every day to facilitate business efficiency and growth.
Business Valuation: Where is the Value in Doing Business Valuations?
Description: In this webinar, Sageworks Valuation Solution is leveraging its cooperative business model and shared knowledge to give back to practitioners in the Business Valuation industry. Hear what other BV firms are doing to solidify retainers, cross sell services, and generate subsequent valuation work.
Scaling Your Accounting or Valuation Practice: Insights from Progressive Firms
Description: Scaling an accounting or valuation firm can be challenging. In this webinar, we explored challenges facing firms as they scale and offer useful advice that can apply to firms of any size.
The presenter shared an overview of challenges that Sageworks' web-based solutions are solving for firms. Hear from a Sageworks customer, who was available for questions on the webinar.
The Bermuda Triangle of Valuation: Bias, Uncertainty and Complexity
Description: Valuation industry thought leader and NYU Stern School of Business Professor of Finance Aswath Damodaran explored three major issues that contribute to inaccurate valuations. In public and private business valuation, many factors can affect the final value. Valuation professionals must be careful not to fall into misconceptions and inconsistencies that can significantly alter the outcome of their work.
Sageworks provides new webinars each month. For a complete list of valuation webinars, visit our webinar page.

More sources of webinars:
Business Valuation Resources
American Society of Appraisers
American Institute of CPAs

Creating your own thought leadership webinars
Why a webinar?
Webinars are a great way to create value for your clients and prospective clients. Take one hour out of your day to have a conversation with people interested in your firm. You may find new clients, or you may strengthen relationships of existing clients. Whereas emails can be easily missed in the inboxes of busy professionals, webinars allow for your firm to share insights and ideas about your work over an extended period of time. 
What software should we use?
GoToWebinar is an easy to use and robust software. You can also use Join.me and Skype for online meetings, which may be all you need to host your first few webinars.
How do I get started?
Pick a topic, find a date and create marketing materials for your webinar. E-mail and social media can be useful marketing tactics, but also consider leveraging other organizations with similar interests. Maybe a local Chamber of Commerce would like to promote your webinar to business owners.
Additional Resources
Infographic: 6 Things to Know About Buy-Sell Agreements
Whitepaper: How Routine Client Meetings Could Fuel a Business Valuation Practice

Sageworks Valuation Solution
Sageworks Valuation Solution is a web-based, business valuation solution that helps firms streamline workflow, scale existing processes and increase realization rates. Explore features and benefits by watching a one-minute walkthrough video.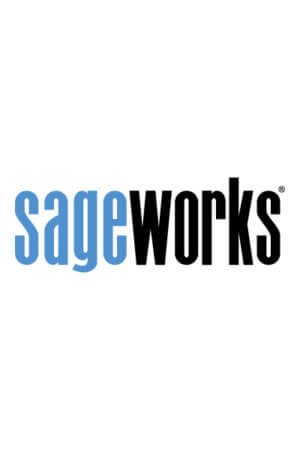 Sageworks
Raleigh, N.C.-based Sageworks, a leading provider of lending, credit risk, and portfolio risk software that enables banks and credit unions to efficiently grow and improve the borrower experience, was founded in 1998. Using its platform, Sageworks analyzed over 11.5 million loans, aggregated the corresponding loan data, and created the largest