Need inspiration? 5 Motivational quotes from "Next-Level Accountants"
Surveys show that clients and the general public admire and respect accountants. For example, respondents in Xero's recent survey mostly considered accountants as analytical, intelligent and having strong business skills. In addition, accountants were ranked only below doctors and firefighters on the dateablity scale, if that kind of ranking is of interest to you.
Despite such positive feedback, the day-to-day grind of audits, tax returns and financial statement preparation may leave some accountants feeling like they are running on empty when it comes to feeling inspired.
If you're looking for a quick pick-me-up, Sageworks has some thoughts from leaders in the accounting profession to remind you of the important role accountants play in helping their business clients succeed. These quotes are from our recent book, "Next-Level Accountants: Your guide to growing a firm of trusted advisors," which features thought leaders' advice on opportunities to produce more loyal, happy clients and to generate higher revenues.
Here are some of the most inspirational quotes from thought leaders featured in "Next-Level Accountants."
The best time to be alive
"This is the first time in human history that we've been able to consistently gain access to the financial information we need to confidently provide forward-looking, proactive metrics. It is the best time for an accountant to be alive." – Joe Woodard, CEO, Woodard Companies.
Woodard believes that embracing technology can help accounting firms overcome barriers to growth (such as revenue ceilings) by providing improved collaboration, innovation and automation.
Omniscience not required
"The most trusted advisor doesn't have to have all of the answers. The most trusted advisor has to become that partner who thinks about the client's business and finds solutions — some of which you provide and others you partner with others for." – Doug Sleeter, founder, The Sleeter Group.
Sleeter says that being a trusted advisor is about being proactive and strategic with clients — helping them understand financial data that's as close to real-time as possible in order to plan for a successful future.
You have what clients need
"Accounting is just a tool to get to what clients really need: advice on all affairs directly and indirectly related to financial." – Marc Rosenberg, president, The Rosenberg Associates consultant and author, Strategic Planning and Goal-Setting for Results.
Rosenberg says discipline, accountability and management can help firms move beyond strategic planning and actually become trusted advisors.
It's OK to be vulnerable
"One of the ironies is that we spend all of this time as accountants and consultants trying to show people how smart we are and how trustworthy we are. But one of the most trust-creating things we can say is, 'I don't know.' " – Charles H. Green, CEO, Trusted Advisor Associates.
Green recommends that accountants spend more time employing strategies that build trust and less time trying to convey expertise to clients and prospects.
Change will bring good
"It can be necessary and good to evolve your strategies, products, services and even resources in order to achieve bigger, better or sustainable goals." – Brian Hamilton, chairman and co-founder, Sageworks.
Hamilton believes businesses need accountants to go beyond traditional compliance-focused services and provide input that owners make better decisions based on their financial information.
Download a copy of "Next-Level Accountants" to learn more about practical strategies to help firms create more value for clients. Or listen to podcasts that featured several of the thought leaders discussing their best guidance.
Image credit: Modified from "Faster than a speeding bullet" by Leo Leung, Flickr CC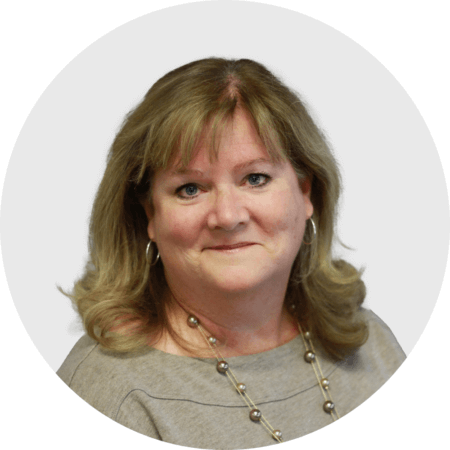 Mary Ellen Biery
Senior Strategist & Content Manager
Mary Ellen Biery is Senior Strategist & Content Manager at Abrigo, where she works with advisors and other experts to develop whitepapers, original research, and other resources that help financial institutions drive growth and manage risk. A former equities reporter for Dow Jones Newswires whose work has been published in