New ProfitCents help center has how-to's, tips and assistance
At Sageworks, we know that without our customers, our company is nothing. That's why the major enhancements we recently introduced to our flagship ProfitCents platform are aimed at making the user experience more streamlined and more customizable so that ProfitCents customers can better meet their clients' needs and win new engagements.
"During this past year, Sageworks conducted in-depth research and compiled extensive user feedback to help us design enhancements that best serve our clients' needs," said Michael McNeilly, vice president of sales and client services at Sageworks. "The focus of the ProfitCents update was to make it more intuitive and flexible, and to incorporate that customer feedback."
"We also wanted to make it easier to find answers to the most common questions in more than one way, since we know that people have varying preferences for learning," he said. "While our consultants are still here and proactively working with customers, we offer the flexibility for customers to seek answers in different ways. The result is a new digital help center that is focused on providing answers to the most common questions for customers who prefer to get their answers visually."
In addition to featuring answers to Frequently Asked Questions, the help center offers videos providing tips and online tutorials to make sure customers make the most of ProfitCents' capabilities. Topics for getting started include:
• How to customize and run a report
• How to import data to run a report
• How to upload your firm's logo onto client reports
Tutorials are available on such topics as:
• Expected value methodology
• Best practices 
• Analytical procedures for audits and reviews
The help center has expert practice-management advice on audit planning, direct marketing, staff training and management meetings. Titles of these useful videos include:
• Are your clients aware of the services you offer?
• How do clients want to be approached about additional services?
• Common peer review deficiencies
And we've made it easier for you to begin discussions with clients about how you can partner with them to better understand the various financial aspects of their company. The ProfitCents help center has templates for client letters, a downloadable postcard and other collateral that you can use in marketing.
From any page in the product, ProfitCents customers can click on the question mark icon to get to the help center, where they can search for content or choose a category. They can also access a directory of consultants in case they'd rather pick up the phone and talk directly to an expert.
Sageworks is committed to rapidly advancing our technologies based on feedback from our customers, so we are also looking for insight from you as you use the new ProfitCents. Some of this insight we'll gain through how customers use the help center and look for assistance. Want to provide additional feedback? Email us at [email protected] and let us know how we can serve you better.
See the detailed announcement about enhancements to ProfitCents here. And read our super-brief guide, "5 Ways to faster reports" for a quick run-down on the improvements. If you're not using ProfitCents and would like to know how other firms are using it to expand their practices with advisory services and standardize their audits and reviews, request an online demonstration or hear from our clients.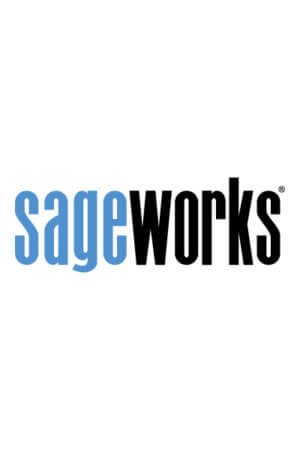 Sageworks
Raleigh, N.C.-based Sageworks, a leading provider of lending, credit risk, and portfolio risk software that enables banks and credit unions to efficiently grow and improve the borrower experience, was founded in 1998. Using its platform, Sageworks analyzed over 11.5 million loans, aggregated the corresponding loan data, and created the largest