New Year's Resolution: Healthier accounting firm growth with a pipeline full of better clients
If you intended to start a new health regimen after the first of the year, you would start planning for the change, right? Maybe you'd research gym memberships or look into the cost of joining a programmed diet. Perhaps you'd start reading motivational articles to psych yourself up for the new commitment. At a minimum, you'd stock your pantry with healthy food choices or begin making a list for the grocery store.
In the same way, for those of you who would like to ensure accounting firm growth in the new year, it's not too early to make an important resolution and begin considering implementation strategies. Resolve now to attract and retain higher-quality clients for your services, and then start planning for changes that will achieve your goal.
Whether your accounting firm is small, large or in between, now is an excellent time to take steps that will draw interest from clients and prospects who may hire you for multiple engagements and who are willing to pay for the value you provide, according to Nancy Fox, president and founder of consulting firm The Business Fox. 
As you prepare for upcoming engagements with your "best" tax and audit clients, be thinking of how you will turn those meetings into opportunities for additional business advisory work once busy season ends. It costs 11 times more to acquire a new customer than to keep an existing one, according to industry research. Generating more business from existing clients will make you feel less obligated to take on work for difficult or lower value clients as busy season arrives and ramps up.
Business advisory work presents many opportunities for CPAs and accountants to achieve revenue increases or improved profitability. Recent reports by IBISWorld, for example, indicate the business valuation market has both a faster revenue growth rate and a 60 percent higher profit margin than traditional accounting services.  
And among Big Four firms, advisory-related revenue in 2013 grew almost twice as fast as tax services revenue with nearly 7 percent growth while audit revenues increased by just 0.2 percent, according to The 2013 Big Four Performance Analysis by Big4.com. Advisory services has been the fastest-growing service line since 2004, rising to 34 percent of total 2013 revenue at Big Four firms from 22 percent.
The higher margins and lower competition tied to consulting and advisory services can mean more gains for your accounting firm than through just the  traditional compliance-based engagements. Consulting advisory services can also better insulate your practice from price sensitivity and other vulnerabilities associated with being focused on commoditized services.
Follow these steps to begin attracting and retaining high-quality clients:
1. Select current clients to target. Identify a list of key clients to offer advisory services, basing the list on the following: a) client relationship: stronger relationships will make you and them more comfortable as new services are introduced during a meeting; b) client potential: businesses that have the most unrealized potential will quickly see tangible results from your services; c) owner mindset: clients who are proactive and receptive to ideas for improving the business tend to be more appreciative and willing to pay for your help d) your industry niche or desired niche: industry specialization can boost your practice in many ways, so if you've considered creating a niche, now is the time to identify clients in the industry and make them aware of how you can help them beyond compliance-based services.
2. Identify prospects to target. If you've already identified a niche, research where the decision-makers for the industry congregate and start networking in those venues so you can expand your business-development connections. Find professionals (bankers, lawyers, etc.) who are already reaching that market and network with them to benefit from their knowledge and experience. 
3. Choose a strategy for offering your services. For existing clients, January meetings are an excellent time to assess the need for (and then to describe your availability to provide) services such as valuations, strategic counseling or financial benchmarking. Opening the door to providing these services after busy season will not only reiterate your value to clients, but it can also pave the way for work later in the year so you can exercise more discretion when accepting new work or clients. If you have selected an industry niche, you can also use those meetings with current clients to ask them for referrals to industry peers so that you can cultivate new client relationships.
Sageworks has multiple resources for helping you assess your clients' needs for advisory services. Download a free checklist to prepare for client meetings or a whitepaper, "Cross-selling accounting services."
Sageworks also hosted a free webinar on Dec. 16 featuring Fox, who revealed key strategies for how CPAs can not only stop the discounting habit but also secure clients who willingly pay higher fees for the more beneficial services they receive. Listen to a free download of the webinar, "Upgrade your practice: Top ways to attract and retain higher paying clients in 2015."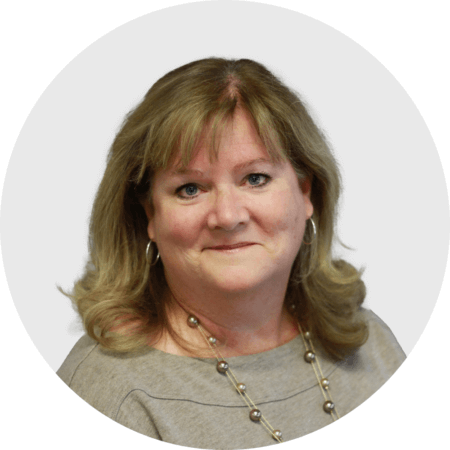 Mary Ellen Biery
Senior Strategist & Content Manager
Mary Ellen Biery is Senior Strategist & Content Manager at Abrigo, where she works with advisors and other experts to develop whitepapers, original research, and other resources that help financial institutions drive growth and manage risk. A former equities reporter for Dow Jones Newswires whose work has been published in