Offering advisory services: Piecemeal or holistic approach?
While accountants express the desire to generate a large share of firm revenue from
providing advisory services
, survey data has shown that many firms derive very little revenue from the types of value-added, consultative services that comprise advisory.
Firms sometimes initially "test the waters" with advisory work, offering a handful of services using packaged advisory work programs or checklists. They may take a piecemeal approach, providing advisory services when their clients ask for them, or offering a service when a particular staff member expresses an interest in providing it.
"The challenge with the piecemeal approach right now is that every project becomes a new and different project," says Donny Shimamoto, CPA.CITP, CGMA, founder of advisory-focused CPA firm IntrapriseTechKnowlogies LLC in Honolulu and a nationally recognized accounting technology thought leader. "If firms are taking this piecemeal approach, they really don't get the full value because they are having to re-invent at least half of the wheel every time they do a new 'advisory engagement.'"
Shimamoto led a Sageworks webinar on July 20, "Expanding Your Firm's Advisory Services," to share information about commonly used professional frameworks for providing advisory services. He also shared tips for ensuring compliance with overarching consulting services standards in the accounting profession.
Listen to the webinar replay: "Expanding Your Firm's Advisory Services"
Instead of a piecemeal approach, Shimamoto recommends a "holistic" approach that incorporates both a focus on methodology and on the needed skillsets.
Methodology
Firms should strive for a consistent methodology for approaching the delivery of advisory services, according to Shimamoto. Requirements for delivering an advisory service "can differ quite a bit depending on the type of advisory service," he says, given the differences between risk advisory services, tax planning, or performance management consulting, for example. Consequently, the methodology that will be the backbone of the service deserves some focus. "Recognize that there are set stages in the way you approach these services," he says. "I give the analogy of in audit, we have set stages: planning, fieldwork and reporting. You've got the same thing on the advisory side."
Skillsets
Shimamoto says firms expanding into advisory services can also benefit from a careful examination of skillsets. "The advisory skillset is a different skillset than it is for the traditional services," he says. "The typical services of audit, tax and bookkeeping require primarily technical expertise – mastery of audit and accounting standards, an understanding of tax law and regulations, and the ability to apply them. With advisory services, it's more about being able to understand the environment [in which the client is operating], identify and define the problem," he says. The advisor must be able to come in and consider potential solutions, to be sure. However, it is also about "being able to look at solutions from multiple angles and figuring out which makes the most sense for a client," according to Shimamoto.
Taking someone who is technical and making him or her perform advisory work "can be disastrous," Shimamoto says. He encourages the use of frameworks that help identify who in the firm has skillsets related to leadership, communications and technology. If staff and partners are available who already have those skillsets, starting advisory services can happen rather quickly. If the firm has some of those skills available but not others, it might have to identify and train existing staffers or perhaps look outside for that talent, he notes.
To learn more about taking a unified approach to expanding advisory services, listen to a replay of the webinar, "Expanding Your Firm's Advisory Services."
Additional Resources
Webinar: "How to develop predictable, repeatable, scalable revenue streams" 
eBook: Next-Level Accountants: Your guide to growing a firm of trusted advisors
About ProfitCents
ProfitCents helps thousands of accounting firms and business consultants acquire and retain clients through differentiated, high-value services. Build or strengthen an advisory practice, leverage robust benchmarking data or streamline the audit process. Learn more by watching a brief overview video. http://web.sageworks.com/cpa-demo-form/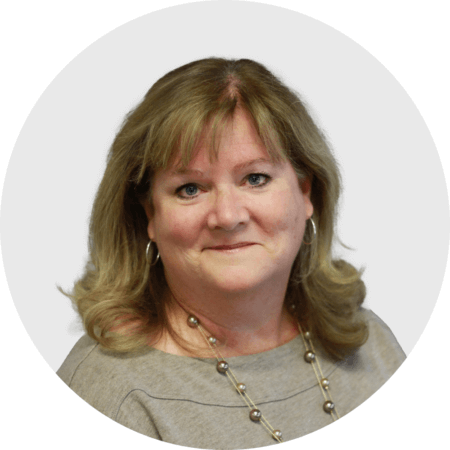 Mary Ellen Biery
Senior Strategist & Content Manager
Mary Ellen Biery is Senior Strategist & Content Manager at Abrigo, where she works with advisors and other experts to develop whitepapers, original research, and other resources that help financial institutions drive growth and manage risk. A former equities reporter for Dow Jones Newswires whose work has been published in