Online/digital account opening: A bridge and a moat
The benefits of offering online/digital consumer and commercial accounts 
Banks and credit unions that enable online/digital account opening win new customers and members and retain existing ones. 
Would you like other articles like this in your inbox?
Many financial institutions are adding or improving online or digital account opening capabilities. 
Financial services providers use online or digital account opening features to win new customers and accounts 
Offering digital account opening for consumer and commercial accounts also protects the institution's existing relationships.
This post was substantially updated from an article originally published March 15, 2022.
Now a common offering
Why online/digital account opening is so popular.
Financial institutions have been offering online banking since the mid-1990s, but it took the COVID-19 pandemic to get most of them to embrace online/digital account opening platforms. Recent bank failures have reinforced the importance of financial institutions being ready to quickly process new business and consumers looking to switch. 
Historically, opening an account at institutions meant paper applications and in-branch customer identification and funding of the account.
Now, many latecomers to this basic service are adding or improving their online or digital account opening capabilities as they recognize two major benefits. They see that allowing members or customers to quickly open and fund accounts online:
Creates a bridge to new commercial and consumer relationships and
Offers a moat around existing relationships to protect them from competition
Online account opening more than doubled at most banks between 2019 and 2020, according to the ABA Banking Journal. By early 2021, a small survey of C-suite executives by CCG Catalyst Consulting found all but 6% saying they provided some form of consumer account opening online.
Among top types of new systems banks seeking 
"Digital account opening isn't a particularly sexy idea. It doesn't grab the attention the way concepts like open banking or cryptocurrency do," wrote CCG Catalyst Director of Research Kate Drew in a report. "But it's one of the most important capabilities for banks today." Her firm's survey during COVID was at a time financial institutions were using creative ways to open accounts online, she noted. And now, many of those institutions are building on those efforts to make the process easier and faster.
Not surprisingly, then, digital/account opening software for consumers and commercial account opening solutions for commercial or small business firms are among the top types of new systems banks are looking to select or replace in 2022, according to Cornerstone Advisors.
What's all the excitement about? Growth and the customer experience.
Improved customer experience
Digital account opening: A bridge to growth
Strong customer acquisition is imperative for financial institutions looking to grow. Unless the bank or credit union is planning merger and acquisition activity, growth at most institutions relies on new loan accounts and increased deposits.
However, especially since COVID, many people don't want to visit a branch to fill out a paper application to open an account. Business owners, especially, don't want to take time away from their revenue-generating businesses to handle such a task in person. 
'Brings ease of digital to your first impression'
Instead, customers or members want a paperless application process that allows them to easily open an account in less than 10 minutes. And they want to be able to open the account from work, from home, from the car, during lunch, during the kids' bath time, at night when they can't sleep, or whenever suits their schedule best. Customer expectations are likely a major reason the phrase "open a bank account online" is searched on the Internet more than 22,000 times a month.
It's a safe bet than when Silicon Valley Bank received more than $40 billion of deposit-withdrawal requests in a single day, customers weren't looking to open a new account for the funds by visiting another financial institution's branch. 
Payment apps offered by non-bank providers like Venmo, PayPal and Cash App are also increasingly offering the option for customers to store cash in their accounts and use it to fund later purchases. This, in effect, allows the app to function like a traditional depository account, cutting out the bank or credit union. The Consumer Financial Protection Bureau (CFPB) recently reported that customers are storing billions of dollars through these services outside of their federally insured bank or credit union account. 
All of this means that when someone wants to add a new account, having the choice to do so via any device, at home, or in a branch will make your bank or credit union an option for that consumer or business. And online account opening can be an opportunity to provide a very positive experience at the start of the customer or member relationship.
Online digital account opening "represents a transformation of the very beginning of the funnel," CCG's Drew wrote. "Or put another way, it brings the ease of digital to your first impression." Financial services providers are using digital account opening as a way to drive differentiation and achieve a competitive advantage, she said.
As early as August 2019, about 1 in 5 Americans already banked with digital-only banks like Chime or Aspiration, according to a survey by comparison platform Finder.com. That's 54 million people. Another 22.5 million said they intended to open a digital-only account in the coming months.
Many online account openers are younger and more affluent than people who bank exclusively with institutions that have a physical, local location. And with financial institutions across the U.S. seeing core customer bases aging, these people represent opportunities to generate new deposits and new loans, and to sell other products that reinvigorate the bank or credit union.
22.5 million people said they intended to open a digital-only account in the coming months.
Lengthy or manual processes to open a checking or savings account or add treasury services can result in abandoned applications by small businesses and other commercial firms, in particular. The commercial and business banking market lost $3.3 trillion in 2018 because of abandoned applications during onboarding, according to a 2019 report.
Retain wallet share
Online opening discourages account defection
In addition to being a way to gain new customers, offering online/digital account opening gives financial institutions some defense against the risk of losing customers or members. At the very least, it helps create a moat around large pieces of their business. Defending relationships is important. Defending the institution's most longstanding or loyal customers or members might be even more important.
Recent research shows that even consumers banking exclusively with banks that have a physical, local location have digital banks on the radar, and they make up 62% of U.S. banking consumers.
Three-quarters of these "traditionalist" consumers say they are aware of digital banks. And 20% plan to open a digital account in 12 months, according to "The Digital Migration," a 2020 research report by Meta Payments and Visa.
Financial institutions need to ensure existing customers or members they added via hard work don't leave – especially over something so basic as opening a new checking account.
In many cases, consumers are opening new accounts in addition to existing accounts. The report's survey found that 27% of consumers use both traditional and digital-only accounts. And more than three-quarters of these so-called "hybrid" consumers reported they would never close their traditional accounts. Convenient access to free, local ATMs, security concerns, and being nervous about putting all of their funds in a digital bank were among the reasons provided.
Nevertheless, top features driving these so-called "hybrid" consumers to online/digital account opening are:
APR on savings
Lower account fees
No overdraft fees
Early access to wages
Smartphone/mobile user experience
Financial institutions offering fast, consumer online/digital account opening can better fend off neobanks or other financial services providers dangling incentives to lure away their depositors or commercial borrowers.
For example, LendingClub recently offered an online savings account with annual percentage yields of 4.25%,  zero monthly fees, and a $100 minimum to open, among other benefits. SoFi, which started a decade ago as a student loan refinancing business and secured a bank charter in 2022, reported total deposits grew 37% in the first quarter of 2023 to end the period with total deposits of $10.1 billion. 
Businesses, too, are looking for ease of access, low expenses, and online features that can improve convenience and efficiency. Financial institutions offering commercial online/digital account opening that takes minutes instead of days — and that allows the business to add on treasury management services at the same time — meet those needs and better serve those customers or members. 
Stay up to date on online/digital account opening trends and other best practices.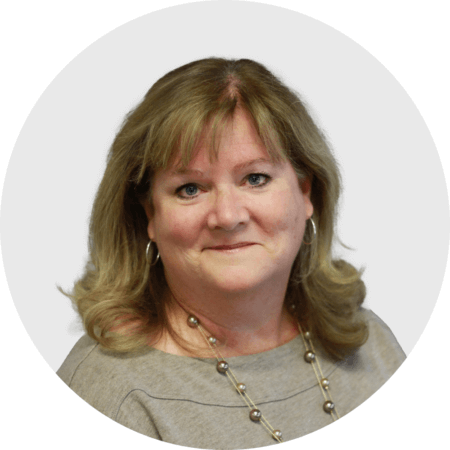 Mary Ellen Biery
Senior Strategist & Content Manager
Mary Ellen Biery is Senior Strategist & Content Manager at Abrigo, where she works with advisors and other experts to develop whitepapers, original research, and other resources that help financial institutions drive growth and manage risk. A former equities reporter for Dow Jones Newswires whose work has been published in