Optimizing valuation engagements to aid business development
Bringing in new clients is a top priority for forensic and valuation accountants, with 87 percent calling the task somewhat or extremely important, according to a recent AICPA study.
The emphasis on business development is understandable. Valuation work lacks as much repeat business (unless it's tied to a recurring engagement like employee stock ownership plans) as tax preparation and other traditional accounting services, according to the Journal of Accountancy's review of the study.
Another factor may be that for many business appraisers who charge flat fees for valuation engagements, the realization rate (per-hour breakdown) is lower than hourly rates charged for their other services, according to Aaron Lively, regional valuation consultant at Sageworks. So while recent reports by IBISWorld have found profit margins for the business valuation market to be 60 percent higher than traditional accounting services, valuation work for some professionals is less profitable per engagement.
Profitability of flat-fee engagements is an important issue, considering 71 percent of business valuation professionals polled during a recent webinar said they bill business valuation engagements on a flat-fee. The remaining 29 percent of webinar participants said they bill valuations on a per-hour basis.
Short of changing your billing structure to hourly fees, you basically have two options to improve the profitability of valuation engagements, Lively told accountants during the webinar, which was hosted by Practice Builder Academy, a mentoring program for business valuation professionals. "You either need to start charging more or start saving time."
Report writing, the most time-consuming part of an engagement, is one area where valuation professionals could improve efficiency and optimize business valuations, according to Lively and Rod Burkert, co-founder of Practice Builder Academy and founder of Burkert Valuation Advisors LLC.
"Report writing is really the final frontier," Burkert said recently. While valuation professionals have access to numerous mathematical tools and solutions to help develop the valuation, most haven't yet developed an efficient system for writing a quality report. "That's the last place where people can save time and money if they're efficient and effective about how they go about writing the report."
Seventy percent of business valuation professionals polled during the webinar named writing the report as the most time-consuming aspect of conducting valuations, topping data collection, data entry and calculations. Many business valuation reports, which must document methodology and assumptions to support the valuation in court, can run 80 to 100 pages or more.
Lively said clients of Sageworks' automated valuation solution, which includes a customizable report-builder, data feeds and proprietary industry data, have been able to shorten the report-writing process by five to 10 hours per valuation engagement. 
With just 10 engagements a year and a savings of five hours, that's more than a week of time freed up, noted Burkert. 
"What would I do with 5 or 10 hours per engagement?" Burkert asked during the webinar. "You can go out and get more work, but you can also spend more time with your family."
Lively noted that using an automated solution that generates valuations in compliance with AICPA's SSVS1 standards can also reassure the valuation professional they are producing a quality report. Among webinar participants, 38 percent said their firms don't have internal controls for maintaining valuation compliance.
"Firms that are positioned for growth have a streamlined process for staying compliant, and they have a standardized way of conducting business valuations" Lively said. "They are getting ahead of the market and positioning themselves to take advantage of future revenue streams."
For more information on streamlining the valuation process, watch a walkthrough of Sageworks Valuation Solution.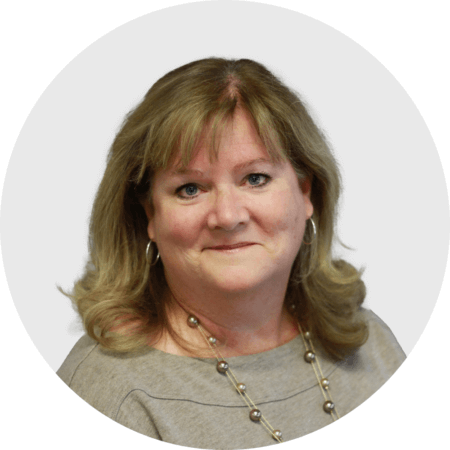 Mary Ellen Biery
Senior Strategist & Content Manager
Mary Ellen Biery is Senior Strategist & Content Manager at Abrigo, where she works with advisors and other experts to develop whitepapers, original research, and other resources that help financial institutions drive growth and manage risk. A former equities reporter for Dow Jones Newswires whose work has been published in