By Banking.com
Everyone in our industry acknowledges banks need to be different, and we've explored numerous initiatives on Banking.com, from video transactions to teller pods and community rooms.  But how about serving up a cocktail with your account statement?
That's one way to look at St. Petersburg, Fla.-based C1 Bank's new branch in Miami's Wynwood district. Sure, it's got all the amenities every branch needs, but be prepared for the teller desk to become a bar, and a fully stocked kitchen ready to accommodate a sizeable party of movers and shakers. In fact, the location actually doubles as an event space.  
The trendy art on the walls is kind of a giveaway too, as is the custom, rounded table near the entrance and safe-deposit boxes behind moveable bookshelves. It takes virtually no time for the entire setup to be transformed into a party room. And when the party's over, a laser light show continues. 
The investors say it's a new kind of bank that's designed for entrepreneurs by entrepreneurs. For the record, C1 Bank was recently named one of the five local companies to watch in 2014. The branch has also been the area's first full-service provider for more than 20 years. 
It's easy to wish the establishment luck while privately seeing it as a novelty, but there's another aspect that demands attention. Many banking industry analysts stress that in order to survive, new branches must reflect and serve their neighborhood's tastes and needs, as this one surely does. 
In the last few years, the Wynwood area in Miami has seen more than its share of ups and downs. However, like many urban areas, it has recently undergone major shifts leading to greater investment, and of course gentrification. What might have once been described as urban blight—personified by abandoned warehouses and buildings occupied by squatters—has been replaced by trendy cafes and art galleries. The textiles industry has been supplemented with fashion outlets. 
In that sense, the new branch fits right in. It serves its purpose as a bank branch in the traditional sense, but it does more. And that might be the key to future success. 
There's no doubt that bank branches everywhere have been hit hard by changes in the business environment. Just recently, Minnesota-based TCF Bank announced that it is closing eight branches in the Twin Cities area, all within the Cub Foods chain. The parent company closed many more late last year in the Chicago market. 
The troubles confronting bank branches represent just one aspect—though a painfully visible one—of the many changes rocking the industry. The debate on what comes next continues to rage. There are even discussions on the nature and scope of the problem, let alone the solution. And it's a good discussion to have. 
In the meantime, however, innovations are surely welcome. Turning a sober financial services establishment into an event space with martinis and DJs probably isn't for everyone. But every branch should probably be asking itself not only what kind of banking services it can provide to better serve the community, but what else it can do as well. 
We live in a world of instant gratification, an international outlook and unprecedented mobile capabilities that radically alter consumer behavior. Having with a solid, dependable presence in the community and offering great customer service with a personal touch used to be enough. But in this business environment, at this time, we need to do more.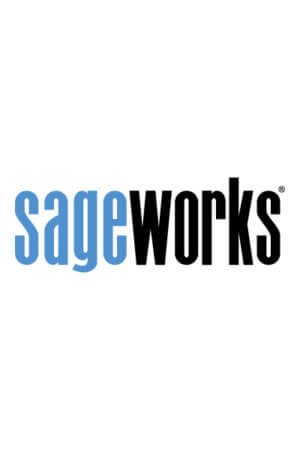 Sageworks
Raleigh, N.C.-based Sageworks, a leading provider of lending, credit risk, and portfolio risk software that enables banks and credit unions to efficiently grow and improve the borrower experience, was founded in 1998. Using its platform, Sageworks analyzed over 11.5 million loans, aggregated the corresponding loan data, and created the largest