Poll: Accountants want substantially more revenue from advisory services
Everywhere these days, news headlines scream that automation stands to eliminate many of the traditional jobs in the U.S.: "Robots are coming for white-collar workers' jobs" and "More Robots, Fewer Jobs." Indeed, a 2013 research study estimates that nearly half of total U.S. employment is at high risk of becoming automated over the next 10 to 20 years, and the study ranked accountants and auditors in the top one-sixth of the most automatable occupations.
While some believe the fear mongering is overdone, many firms in the accounting profession are nonetheless seeking to move from the kind of backward-looking compliance work (such as tax preparation and auditing) that is increasingly automated. These firms aim to offer value-added advisory services that are not so easily automated and are more forward-looking. The services, such as business valuations, business strategy consulting and advanced tax planning, can help accounting firms offer the next level of service for their clients and can create faster-growing revenue streams that make it easier to let go of compliance work.
However, a recent survey by Sageworks found that while many accountants would like for a large share of firm revenue to come from advisory services, the reality is that for many firms, very little revenue is derived from this more consultative work.
Room to grow advisory services
During a webinar, "How to develop predictable, repeatable, scalable revenue streams," participants were asked two questions: what percentage of firm revenue comes from advisory/consulting work, and what percentage would they like to come from advisory work. The graphs showing responses to each question are virtual mirror images of each other, illustrating that while many would like to offer advisory services, they are not doing so today. (Click on graph to show larger image.)
Nearly half of respondents said less than 10 percent of revenue comes from advisory/consulting work, and more than two-thirds put the estimate at less than 20 percent of revenue. Only 13 percent said 40 percent or more of revenue is advisory/consulting. Nearly 150 webinar participants answered this question in the informal poll.
As for how much they'd like to come from consulting/advisory work, nearly half of respondents put the number at 40 percent of revenue. A majority of the 127 respondents to this question said they'd like at least 30 percent to come from consulting/advisory work.
Bryan Eberle, co-founder of HaydenRock Solutions, said during the webinar that these responses are typical. "As we travel across the country, we see less than 20 percent of revenue coming from these types of services," he said.How can accounting firms change course and begin offering the advisory or consulting services they'd like? Experts offer numerous tips.In the eBook,
Next-Level Accountants: Your guide to growing a firm of trusted advisors
, consultant Allan Koltin, one of Accounting Today's 100 Most Influential People, suggests picking any client who receives only one service from the firm but who is someone with whom staff typically enjoy working. Consider whether this client potentially needs advice on debt management or financing,
cash flow analysis
, consulting/administration of employee benefit plans, consulting/training for technology solutions related to financial management, assistance complying with or reporting on sustainability, or
business valuation services
.
Welham and Eberle, too, recommend looking first at offering advisory services to existing clients. This can alleviate a common pain point for accounting firms (getting new clients) while adding value to clients you already have.
Seek out the client to offer new services rather than wait on them to approach your firm with a problem, Welham and Eberle say. It's better to be proactive in offering the range of services you're comfortable with, rather than to scramble to offer help once a client asks for a specific service.
Take advantage of timesaving technology in order to give yourself the capacity and time to offer advisory services. Jody Padar, an accounting profession thought leader, says in the "Next-Level Accountants" book that accountants have more time to anticipate and recognize business clients' needs if they have streamlined routine, compliance-related services.
Additional Resources 
Webinar: "How to develop predictable, repeatable, scalable revenue streams"
Practice Aid: 10 Keys to Growing an Advisory Practice
About ProfitCents
ProfitCents helps thousands of accounting firms and business consultants acquire and retain clients through differentiated, high-value services. Build or strengthen an advisory practice, leverage robust benchmarking data or streamline the audit process. Learn more by watching a brief overview video.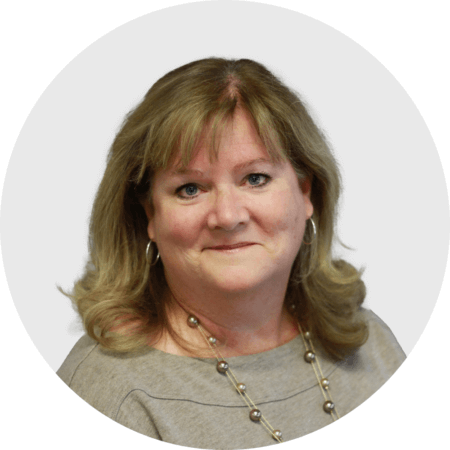 Mary Ellen Biery
Senior Strategist & Content Manager
Mary Ellen Biery is Senior Strategist & Content Manager at Abrigo, where she works with advisors and other experts to develop whitepapers, original research, and other resources that help financial institutions drive growth and manage risk. A former equities reporter for Dow Jones Newswires whose work has been published in