Position your accounting firm as a place to grow businesses
Whether you are performing managerial accounting, financial accounting or tax accounting, your firm can grow by exploring other services that you may be able to provide for each client. If your accounting firm primarily does tax work, for example, begin to think about pushing that boundary and expanding your firm's expertise into other specialties.
In a recent Sageworks webinar, Adam Blitz, principal and consultant with GetBlitzed Solutions, explained how CPAs can position their firms as a place where their clients come to grow their businesses.
In the first years of business, it's all too easy to look at "what you have to do for tomorrow" instead of looking forward to what you can do today to help your accounting firm grow into the future, Blitz explained. Many accountants see new opportunities and have a vision for other services that their firms can grow into, yet it's difficult to get there without a practical plan.
The first step, according to Blitz, is to know your identity, or what your firm does best. Oftentimes, new accountants don't really think about what their firms can do best and who their ideal clients are since they take any client and project that comes into the door. Blitz suggests finding the common theme; evaluate the types of clients you have by considering who comes into your office most often, and what services those clients need most.
Download a copy of "Next-Level Accountants" a guide to practical strategies for accounting and valuation firms to create more value for clients. Or listen to podcasts that featured several of the thought leaders discussing their best guidance.
Once you have identified your primary client base, Blitz suggests that you define economic factors around that group. What growth stage are they in? Are they downsizing? What are the cash flow characteristics of each? You should also learn your local economy and regulatory issues so that you can implement solutions and engage in forward thinking with clients. At this point, you should be able to identify a small number of solutions that you can offer again and again to serve this type of client's needs and to begin growing your client base.
Next, Blitz explained that you should identify solutions that you aim to provide each client. For example, are they interested in increasing productivity, reducing overhead or improving cash flow? Finding objectives for each client will help you create the path for your services to expand and, in turn, grow your profits. "Let them know you can solve the problem," Blitz suggested. Just like you may have a tax solution set up in a box, set up specific solutions to objectives in a "packaged box" for clients. (See how one accounting firm developed advisory service "packages" and charged monthly fees.)
Blitz also discussed the importance of firm perception as a limiting factor in growing into a profit center. "Perception internally matters as much as how you are perceived externally by clients and in the community," he noted. For example, if you see yourself as a tax provider, you will have self-imposed limitations since your internal dialogue may include, "Oh, we are not going to go outside of that box."  Blitz stressed the importance of getting in front of your clients to influence their perceptions. The more you can demonstrate your knowledge and experience in front of your clients, the more they realize you know about the issues they face, and they will perceive you as more than a solutions provider, but as a trusted advisor, strategist and innovator. You will then find that the fees you're able to charge your clients are a lot higher than if you simply stayed in the box of "tax man."
For more practical steps on how to grow your firm into a profit center by getting in front of clients and your community, view the webinar by clicking on the link below. Blitz also offered tips related to using social media, technology, and client engagement "dos."
Additional Resources
About ProfitCents
ProfitCents helps thousands of accounting firms and business consultants acquire and retain clients through differentiated, high-value services. Build or strengthen an advisory practice, leverage robust benchmarking data or streamline the audit process. Learn more by watching a brief overview video.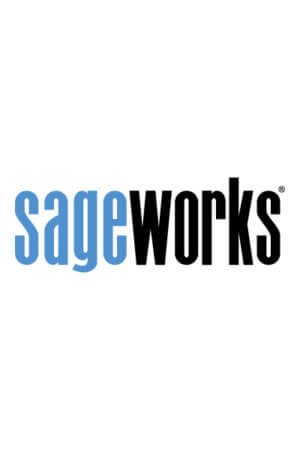 Sageworks
Raleigh, N.C.-based Sageworks, a leading provider of lending, credit risk, and portfolio risk software that enables banks and credit unions to efficiently grow and improve the borrower experience, was founded in 1998. Using its platform, Sageworks analyzed over 11.5 million loans, aggregated the corresponding loan data, and created the largest