Process key to new hires at your firm
As the fall ramps up, many accounting firms will see a steady stream of new faces in their halls. Recent college graduates have already or soon will find their new homes in cubicles, wide-eyed and eager to learn the ins and outs from their firm's senior staff. While a company mentor may school them on watercooler speak or the do's and don'ts of assimilating to office culture, many rookie team members will also need a hand to learn the intricacies of their day-to-day work.
As new employees start to ask questions, they run the risk of monopolizing the time of senior employees. How do you keep from hurting the productivity of the firm?
If yours is one of the many firms that has ramped up their business valuation practice in recent months because of, or in preparation for, increased demand, there are a few ways to help these fresh grads get up-to-speed without slowing your workflow.
One factor that makes onboarding and training new business valuation team members a little different their tax preparer counterparts is that conducting valuations can be equal parts art and science. Experienced business valuation professionals know that data entry and documentation is only one component of what's necessary to assess a business' value, and they will likely take the lead on navigating the analysis and report-writing for the project. That being said, data entry and documentation is something that a new employee, with some training, can execute.
Often times, entry-level or junior members of a team will be responsible for inputting the data required for the calculation in order to free up senior staffers to handle the more nuanced work. In teaching new employees about your data input process, technology can play a critical role. An automated solution for valuations can be utilized as a valuable training tool and as a way to manage client documents across multiple employees or offices. In addition to offering a simple method for importing client financials and avoiding the risk of human error, leveraging a web-based software platform is accessible from anywhere, be it a satellite office or a client headquarters.
Set up junior team members with guidelines, a list of key client documents, and a tutorial in financials. An easy-to-follow process will not only be more straightforward to teach, but likely to be easily absorbed by a new staffer.
With the process in place, training becomes easier and senior employees can spend more time providing high value advisory services.
A firm that has a consistent, documented process can help to set new employees up for success. It doesn't need to be complicated, but a little structure can improve efficiency and ultimately increase realization rates. From a management standpoint, starting all new hires off on the same foot is a good way to indicate which of your staffers has the potential to be a leader in your firm down the line.
Applicable across all divisions of your firm, new employees – particularly recent graduates – can provide a needed boost of adrenaline to an office environment. As part of the onboarding process, make it clear that senior staffers value their opinions and fresh takes on potentially dated practices. Welcome new ideas for process, content marketing, social media, and more. You never know who will have the next great idea!
This article was originally published on AccountingWeb.com.
Additional Resources
Marketing Checklist: Maintain or Grow Your Practice
Sageworks Valuation Solution
Sageworks Valuation Solution is a web-based, business valuation solution that helps firms streamline workflow, scale existing processes and increase realization rates. Explore features and benefits by watching a one-minute walkthrough video.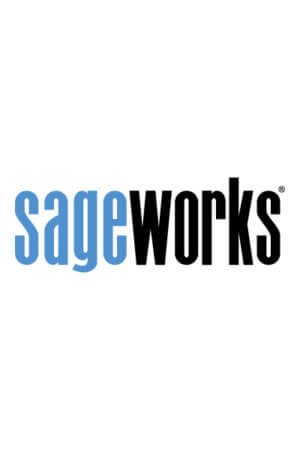 Sageworks
Raleigh, N.C.-based Sageworks, a leading provider of lending, credit risk, and portfolio risk software that enables banks and credit unions to efficiently grow and improve the borrower experience, was founded in 1998. Using its platform, Sageworks analyzed over 11.5 million loans, aggregated the corresponding loan data, and created the largest