Professional standards and business valuations
By Brad Spence, Director of Enterprise & Valuation Teams, Sageworks
Standards – whether they relate to academics, safety or business practices – help people identify acceptable levels of quality, and standards are used in nearly all aspects of our lives. Without standards, for example, it'd be harder to tell whether a student is making adequate educational progress. Without standards for medical testing, we wouldn't have as much information about which medications can help rather than harm people. And without standards related to evaluating businesses, it can be challenging to know whether an opportunity is a good or bad one.
In the field of business valuations, professionals often rely on standards to make sure they are following industry best practices and are providing quality valuations consistent with those provided by peers. As accountants consider tapping into some of the growth opportunities tied to valuation services, they may have questions about which standards to follow. 
Here are a few resources and details on who uses which standards.
Accountants: Certified Public Accountants who are members of the AICPA must follow the standards developed by the group: The AICPA's Statement on Standards for Valuation Services No. 1 (SSVS1). Even CPAs who aren't members of the AICPA likely have to follow the standards, as well, if the state board of accountancy follows AICPA rules and regulations. SSVS1 applies to financial reporting appraisals as well as other types of valuations, including tax, divorce, disputes and ESOPs. 
Professional appraisers: The American Society of Appraisers' standards incorporate the best practices of both the society and the Appraisal Foundation's Uniform Standards of Professional Appraisal Practice (USPAP). ASA members use these minimum criteria for developing and reporting business valuations, ownership interests, securities and intangible assets.
Certified Valuation Analysts. The National Association of Certified Valuators and Analysts (NACVA) has its own standards, too, for members.  
While it sounds as if there are numerous standards valuation professionals may need to consider, industry experts have noted that the key is to adhere to standards of those organizations to which you belong. If you don't belong to any of the organizations related to valuations, however, you can enhance the value and effectiveness of your valuation by following SSVS1, since it is a stringently developed set of standards used by many valuation professionals.
Some automated platforms can help valuation professionals follow SSVS1. Sageworks Valuation Solution, for example, helps provide consistency in the valuation process and reduces the opportunity for mechanical errors by walking the user through the process of using the three approaches to determining value that are outlined in SSVS1. Utilizing a platform that follows stringent quality-control standards like SSVS1 can help valuation professionals reduce professional liability and enable them to more easily follow industry best practices. 
For more information on valuation practices, download this complimentary whitepaper, "Business Valuations: Challenges and Opportunities."
Sageworks Valuation Solution
Simplify your valuation workflow with a globally accessible, easy-to-use solution. 

Sageworks Valuation Solution is a web-based, business valuation solution that helps firms streamline workflow, scale existing processes and increase realization rates. Learn more by requesting a demo.
*Disclaimer: Sageworks has a marketing relationship with the AICPA. The Sageworks Valuation Solution, while being modeled after SSVS1 standards, is in no way endorsed or preferred by the AICPA. Further, the AICPA and its subsidiaries are not responsible for the accuracy of the information contained herein.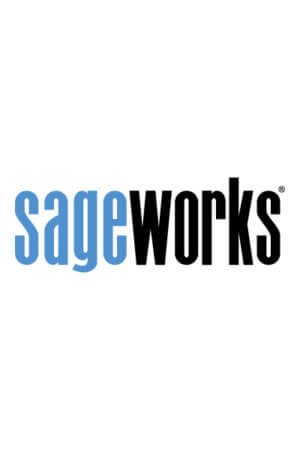 Sageworks
Raleigh, N.C.-based Sageworks, a leading provider of lending, credit risk, and portfolio risk software that enables banks and credit unions to efficiently grow and improve the borrower experience, was founded in 1998. Using its platform, Sageworks analyzed over 11.5 million loans, aggregated the corresponding loan data, and created the largest