Relationship-based banking benefits institutions & their clients
While it may be more desired by customers, relationship-based banking can only be adopted alongside appropriate credit risk management processes. However, it is important to first understand what relationship-based lending is and how both financial institutions and customers can benefit.
Relationship-based lending can be defined as financial institutions using personal knowledge of the business borrower over time to overcome issues of information opacity. This personalized, local decisioning allows for greater flexibility in loan approvals. By numerous accounts, business banking customers are more satisfied with their financial institutions when they experience personalized service, and smaller financial institutions have traditionally held an edge over bigger financial institutions in this regard given their smaller customer base and proximity to the community.
Make more informed lending decisions.
However, larger financial institutions have been making gains in customer service ratings, according to market-research firm J.D. Power, as they have prioritized developing a more relationship-based lending approach similar to that of their smaller counterparts.
Relationship-based banking can benefit both parties of the transaction. Indeed, some scholars have found that the longer the duration of a relationship between institution and borrower, the greater the credit availability and the lower the collateral requirements for the borrower. At the same time, others have noted that establishing a relationship with a borrower boosts the likelihood of winning the borrower's future loan business. And businesses may be more willing to pay a slight premium to borrow from a local bank with which they have a relationship. Of course, many financial institutions also recognize that deeper, longstanding relationships can mean more revenues from multiple product lines and referral business.
At a time when customers want more personalized service, financial institutions must balance credit risks with the importance of the customer relationship. Doing this with business customers can be tricky, because their ability or willingness to provide financials can vary from business to business, from year to year. These dynamics may accelerate given regulatory pressures in the wake of the financial crisis.
To learn more about the three major components of developing objective measures in relationship-based banking, download the whitepaper, How to Balance Relationship-Based Lending & Risk Management.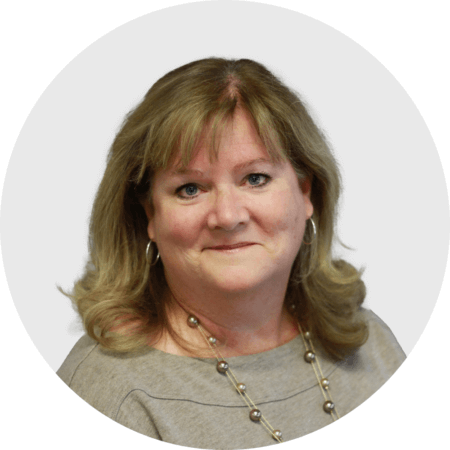 Mary Ellen Biery
Senior Strategist & Content Manager
Mary Ellen Biery is Senior Strategist & Content Manager at Abrigo, where she works with advisors and other experts to develop whitepapers, original research, and other resources that help financial institutions drive growth and manage risk. A former equities reporter for Dow Jones Newswires whose work has been published in