Retaining and building loyalty with the "right" accounting firm clients
Retaining the "right" clients for your accounting firm and taking the time to develop loyal relationships with those clients should be a high priority, according to practice management consultant Charles Hylan. It is significantly more expensive to attract a new client to an accounting firm than to invest in client retention, he says. In addition, without cultivating relationships with the "right" client, accounting firms are apt to be replaced eventually by competitors – or perhaps even technology.
"As blockchain technology starts to take front stage, as tax technology and cloud computing and other pieces of technology are doing what an accountant has typically done, our need to provide differentiated services is increasing, and is increasing dramatically," according to Hylan of The Growth Partnership. Hylan is leading a webinar hosted by Sageworks on Sept. 13: "How to Build Client Loyalty at Your Firm."
"For us to remain relevant to our clients, we've got to start doing a lot more consultative things," he notes. Otherwise, accounting firms might be left with clients they don't count as the "right" ones.
Who are the "right" clients?
"The right client comes with many different attributes," says Hylan. "They pay on time. They fit into an expertise that you have. A lot of times that means a niche or service-line expertise, like estate planning or business valuation. At the end of the day, a good client is someone who's more than just the underlying compliance client – they're consultative clients as well."
Hylan explains that these clients, commonly referred to as "A" or "B" clients, see the accountant as a trusted resource and are calling your firm before they make major decisions. In addition, he says, "You're reaching out to them three or four times a year to check in at a high level, and they're referring clients to you. They're promoters – people actively talking about your firm."
In theory, accounting firms should be getting rid of "wrong" clients – those requesting work that is underpriced or doesn't align with the firm's interests. But it's difficult, in part, because some of these clients have been clients for a long time and it seems irresponsible to let go of revenue.
That's why getting and retaining the "right" clients is so important. Hylan believes firms that do this can replace the work that might be lost because of technology or might be sacrificed in letting go of the "C" clients. In fact, as Hylan noted in the eBook, Technology Roadmap: Selecting the Ideal Solutions to Thrive in Business Advising, technology can actually help create the work capacity for CPAs to focus on advisory services and use their "soft skills" to work more closely with the best clients.
How to retain the best accounting clients
Hylan says that in order to retain the best clients, you need to have an in-depth knowledge about each client as a person, their organizations and their families – all of the things that keep them up at night. This knowledge helps accountants find creative ways to solve their clients' problems.
During the webinar, Hylan will offer tools for gaining this knowledge, including an important first step: Identifying the firm's most loyal clients by utilizing a "net promoter score."  "The net promoter score is a survey methodology – an open source methodology in that anyone can use it – to understand the loyalty of your clients," he says. "Loyalty is what keeps them as a client; it's the indicator of whether they will be out in the marketplace promoting your firm."
Loyalty is very different from satisfaction, which is what many firms measure. "Satisfaction is, is the work completed on time, is the receptionist nice to me, does the CPA return my phone calls," Hylan says. Information on satisfaction is of limited use because it really is the ante to play the game, according to Hylan. Consider a restaurant: You wouldn't go in the first place unless you were confident you would find a clean restaurant, with an accurate bill and people refilling your water glass when it was empty. You're loyal and a promoter of the restaurant when the entire experience exceeds your expectations and you're compelled to tell your friends about it.
To learn more about how to identify your most loyal clients and how to retain them, register for the webinar, "How to Build Client Loyalty at Your Firm."
Searching for additional tools?
Practice Aid: 10 Keys to Growing Advisory Services
eBook: Next-Level Accountants: Your Guide to Growing a Firm of Trusted Advisors
Advise Clients Confidently
Help businesses generate cash and improve their overall financial performance with ProfitCents, a web-based suite of financial analysis and benchmarking solutions. Learn more >>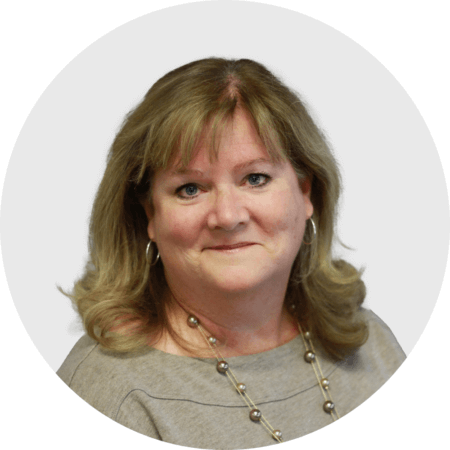 Mary Ellen Biery
Senior Strategist & Content Manager
Mary Ellen Biery is Senior Strategist & Content Manager at Abrigo, where she works with advisors and other experts to develop whitepapers, original research, and other resources that help financial institutions drive growth and manage risk. A former equities reporter for Dow Jones Newswires whose work has been published in